'Prison Break' Season 5 spoilers: Michael Scofield now a dreaded terrorist; Wentworth Miller reveals a secret about his new tattoos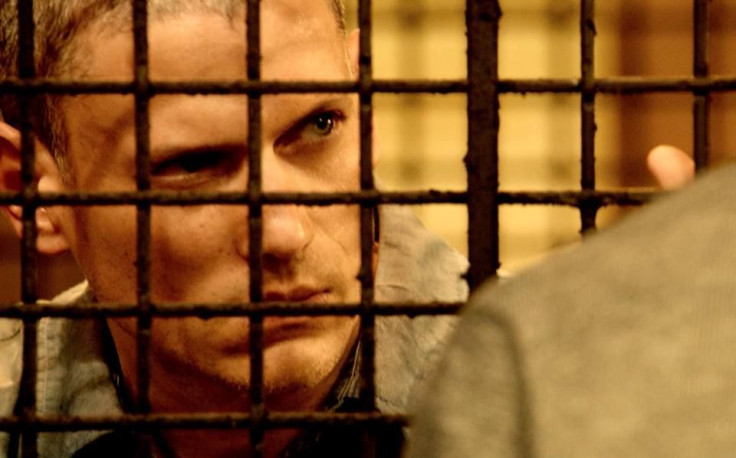 It has been reported that in "Prison Break" Season 5, Michael Scofield, played by Wentworth Miller, is an infamous terrorist, known by the name Kaniel Outis. [Spoiler Alert] Michael, who was thought to be dead, has been resurrected in the revival series and has been incarcerated in Yemen prison called Ogygia.
Michael is not only known as Otis but people also know him as the one possessing tremendous skills breaking people out of prison. His skills, however, land him in the hands of the Islamic terrorist organisation ISIS and also in the hands of the most-dreaded criminals, according to an Entertainment Weekly report.
Michael will be seen in the "Prison Break" revival as a person who has not only changed mentally but also physically. His famous tattoos from previous seasons would be gone. Instead, he would be sporting a new set of tattoos on his lower arms and hands that would once again prove crucial to his mission.
"The tattoos are functional in a different way. It's less of a blueprint. They serve a very specific purpose," Wentworth said in another EW report.
Speaking on his character, the 43-year-old Wentworth had an interesting piece of information to share with his fans.
"He's walked a dark road. In the years since we last saw him, he's been a part of some deep, dark government funded plots, and that's left a mark on him. He is tortured by some of the things that he's seen and that he's participated in," he said.
As revealed by sow creator Paul Scheuring, Michael has made a lot of very powerful enemies and "has gotten mixed up with the worst possible antagonists, and they become an obstacle to get past."
As the tables have turned and it is Michael and not his brother Lincoln Burrows (Dominic Purcell) who is in prison, Lincoln will have a tough time stepping up for his brother. He would be the one planning a strategy to free Michael. He would be taking help from C-Note (Rockmond Dunbar) and Sucre (Amaury Nolasco).
Moreover, old foes T-Bag (Robert Knepper) and Paul Kellerman (Paul Adelstein) would have their roles too. It would be interesting to see if the old foes play their own game and turn enemies once more. In fact, it's T-Bag who brings news of Michael being held in the Yemen prison.
"If people start finding out that Michael is still alive, then it puts their larger secret agenda at risk. They'll kill anybody that finds out," Scheuring added.
MEET IBT NEWS FROM BELOW CHANNELS