'Prison Break' Season 5 reunites brothers Michael and Lincoln but delivers a massive blow in Episode 4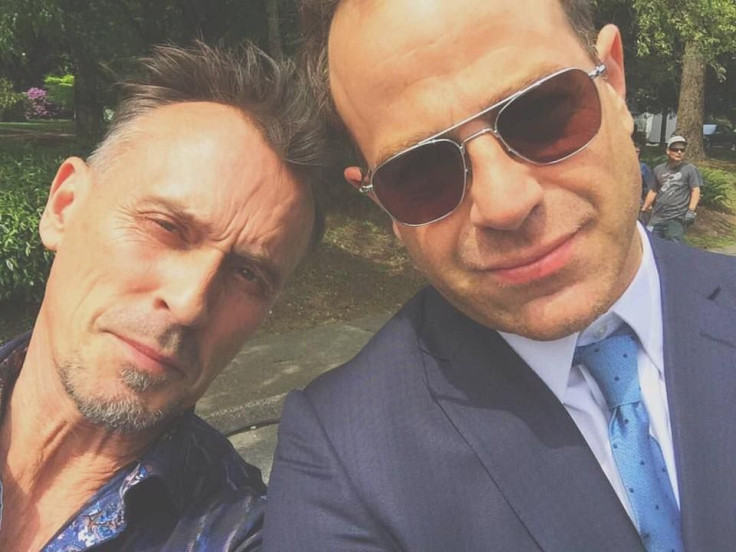 The latest episode of "Prison Break" Episode 5, "The Prisoner's Dilemma" delivered a hell of a blow to fans, as one of the favourite characters from the original series bit the dust. [Spoiler Alert] Secret Service Special Agent Paul Kellerman, played by Paul Adelstein, and the notorious Theodore "T-Bag" Bagwell, played by Robert Knepper, got shot. One of them died.
Hold your breath readers. T-Bag escaped with a shot to his shoulder. However, the villain-turned-goodie Kellerman, suffered a blow to the head from Poseidon's henchman Van Gogh. This came as a shock to a lot of fans, though they were also a bit relieved that it wasn't T-Bag who suffered the same fate. T-Bag is an amazingly popular character who has mesmerised fans with his venomous, evil ways. There might be a twist in the tale though. Many fans believe that Kellerman may not be fully dead, as the camera didn't show his corpse.
Instead, it focused on Kellerman's killer. Fans believe this was intentional. Moreover, in the original series too, Kellerman was killed off-screen in the show's second season, only to make a grand return in the fourth. However, creator Paul T. Scheuring is adamant that the character is dead and his death is real. He explained that Kellerman was getting dangerously close. He needed to die as he knew so much. Adelstein told EW that even though he found his character's death to be very disappointing, it could be a cherry on top to get back home and do more.
He added that no one really knows if there will be more of "Prison Break" in general. Thus, he is trying not to be too greedy. His character Kellerman received a fatal gunshot and was heard saying, "I was you once, killing for a lie." The show continues in the US on Tuesday nights. UK episodes air on FOX every Monday. However, Australian fans have to wait for some time as TEN first wants to see how the show performs in the US before airing it here. Meanwhile, Lincoln Burrows (Dominic Purcell) and Michael Scofield (Wentworth Miller) are once again on the same side of the prison bars.
It took four episodes for the brothers to be on the same side again. On Tuesday's episode, Michael broke out of the Ogygia prison and joined Lincoln in the notorious and increasingly dangerous streets of Yemen. It was moment fans will remember for a long time as Michael embraced his brother. Since the start of the season, Michael had been pretending not to remember his brother for safety reasons.
MEET IBT NEWS FROM BELOW CHANNELS