'Prison Break' Season 5 new video shows Michael Scofield planning an escape using a homosexual inmate's chewing gum [WATCH VIDEO]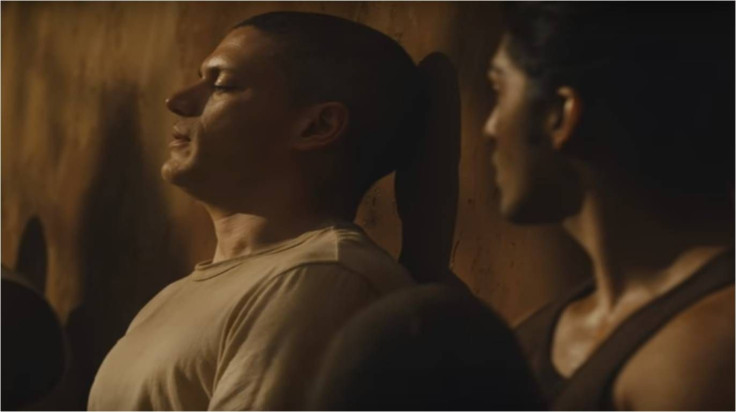 Comic-Con 2016 gave "Prison Break" fans a full glimpse of what to expect in the Fox's revival series. It's been seven years since they saw Michael Scofield (Wentworth Miller) craft unbelievable plans to escape from prison. Thanks to a new video unveiled by Fox, fans saw their beloved Michael doing what he has done best in the past – break from prison through his spine-chilling and often weird plans.
In the previously unreleased footage, Michael asks for a fellow inmate's chewing gum as he believes the gum can save a lot of lives. It would be critical to starting a new great escape.
"I'm gonna show you - just like the butterfly's wings, this piece of gum is going to start a sequence of events that will finish on the other side of the world," Michael tells a homosexual inmate in prison who gives his gum reluctantly.
Source: YouTube/Prison Break
Fans must have loved to see Michael throwing dialogues the way they grew accustomed to during the show's original run. The video, focusing entirely on Michael, is like a blast from the past that has fuelled fan anticipation manifold.
In case anyone had concerns that the show may not be the same as before and may even stray away from the show's original tested formula, this new footage clears all doubts. Scofield is not only alive but also the way he was. This time, he is the one captive and not his brother. But the master-planner in him is very much alive and kicking.
"Prison Break" revival series is bringing back most of its original cast members. Apart from Wentworth Miller and Dominic Purcell (Lincoln Burrows), fans will also see Dr. Sara Tancredi (Sarah Wayne Callies), Fernando Sucre (Amaury Nolasco), Theodore "T-Bag" Bagwell (Robert Knepper), Benjamin Miles "C-Note" Franklin (Rockmond Dunbar) and Paul Kellerman (Paul Adelstein).
"Prison Break" Season 5 is expected to return January 2017.
MEET IBT NEWS FROM BELOW CHANNELS