'Poldark' season 3 episode 4 preview: Poverty, famine, and George's justice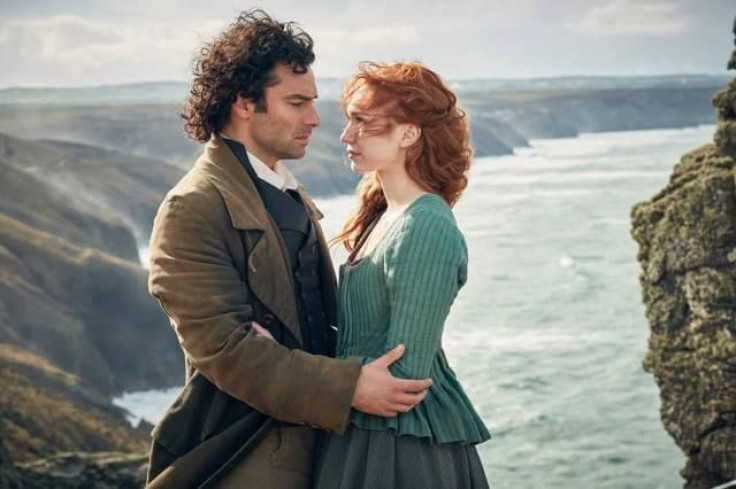 Poverty and famine will strike Cornwall hard in "Poldark" season 3 episode 4. Desperate people will take desperate action to survive, and George Warleggan will judge these "crimes" in his own harsh way. The following article contains spoilers based on the preview video.
Crop failure was teased in the last episode. This will be the main focus of the plot of episode 4. With famine raging across the region, a desperate group of people will rob corn from Princess Charlotte, a Warleggan ship. George (Jack Farthing) sees no justification in the actions of the people who robbed his ship, despite the circumstances of the robbery.
Over 20 people will die in the chaos brought by the famine. Some will be shot, while others will be trampled in the riot. Ross (Aidan Turner) has a dim view about what will happen to those who survived the riots.
With Elizabeth (Heida Reed) staying away from Ross, the socio-political side of the show may be used to highlight the contrast between the young miner and George. While Ross is a friend of the people and is sympathetic to their condition, George is only interested in his own selfish gains.
In the middle of the war between Ross and George, there is also the love story between Morwenna (Ellise Chappell) and Drake (Harry Richardson). If this isn't enough to provoke a Warleggan reaction, there is the question of how the new magistrate will deal with the Methodists who are challenging him at every step.
"Poldark" season 3 episode 4 may also give fans a better look at what life is like for Dwight Enys (Luke Norris) as a prisoner in France. The good doctor was using his skills to save lives even in captivity, with little to no equipment to do the job properly.
Credit: BBC/ YouTube
Credit: Official Poldark/ Instagram
MEET IBT NEWS FROM BELOW CHANNELS