'Poldark' season 3 episode 3 recap and review: Cloaks and daggers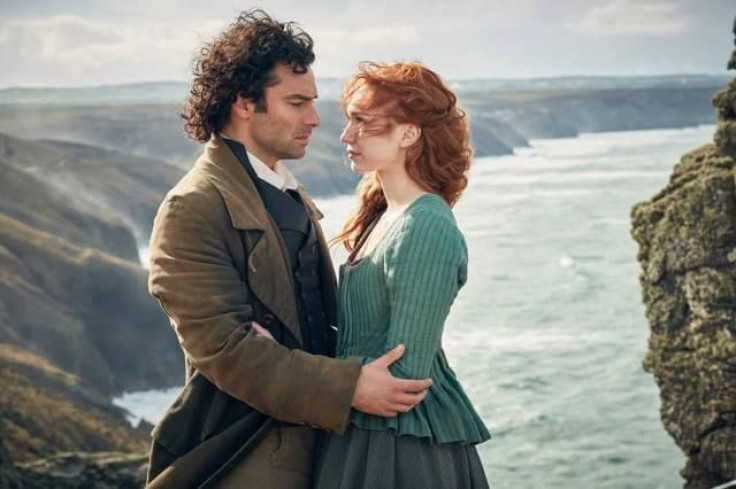 It was all cloaks and daggers in "Poldark" season 3 episode 3, as Ross went in search of his friend. Meanwhile, his wife Demelza is left in charge of the estate and the Mine. George Warleggan continues to consolidate his power, and he manipulates his wife Elizabeth. The following article contains spoilers.
Ross (Aidan Turner) was in France at the start of the episode. The situation is grim after the revolution, and the young miner has to tread carefully. Posing as a merchant with his pirate friend, he goes about making contacts and seeking information on prisoners.
There is a price to be paid for information, and there is real danger of Ross being labeled a spy and hanged for it. Nevertheless he manages to get in touch with someone who promises to deliver the information. But the lady of the tavern suspects the miner and informs the authorities.
Ross gets arrested, but he manages to wiggle out of the situation by paying a bribe. But the bribe only ensures he doesn't get hanged, and he has to leave France on the same night. On the ship back home, the miner decides to take a risk and heads back to the tavern to get the information he seeks. He gets a list of prisoners, but the authorities show up.
Being a soldier himself, Ross quickly evaluates the situation and takes the French men out. He manages to get back on the ship back home.
Back at Cornwall, George (Jack Farthing) continues to make things difficult for the Methodists. Sam (Tom York) and Drake (Harry Richardson) want to pray in a building gifted by Francis (Kyle Soller), but since there is no paper work proving the land was gifted, George takes that land back.
Sam and Drake make a trip to meet with Elizabeth, with the hope that she will be sympathetic to their cause. Later, when Elizabeth discusses the matter with her husband, she finds out that Demelza's brothers had come to see her and they hid that fact from her. George cleverly manipulates his wife and makes her believe that Ross is behind it all, convincing her to leave the estate and Geoffrey behind and travel with him to his house.
This episode is also the time George assumes his role as the magistrate. Instead of serving justice, he works to make friends with the rich and powerful. There is a famine after crop failures, and this sort of justice may mean trouble in the future. Meanwhile, Drake and Morwenna's (Ellise Chappell) love story continues in full swing.
MEET IBT NEWS FROM BELOW CHANNELS