'Pokemon Go' tester shows changes from beta run, dev teases new screenshots, details about game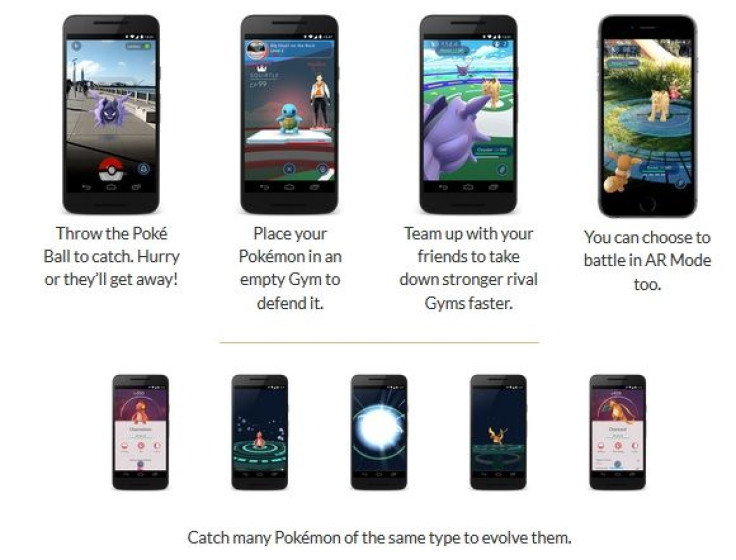 New mechanics are coming to "Pokemon Go" following the field testing ongoing in different areas around the world. Among the new changes implemented include evolution of Pokemon and the materials can be used for it.
In a new Reddit thread spotted by Comicbook, fans have compiled screenshots of the Zendesk, which features the new mechanics. Developer Niantic Labs has changed one component used in evolving Pokemon. The evolutionary shards will now be replaced with candies, which will be used to evolve Pokemon that are from a specific family. It appears that a candy will be unique to a particular Pokemon type, such as the Charmander line to evolve it to Charizard. These same candies will be used for power-ups.
Another welcome change for "Pokemon Go" players is the introduction of CP raising, which will help in evolving Pokemon a lot quicker. The Stardust that can be obtained when caching Pokemon or hatching eggs can be used for increasing HP and CP.
Pokemon Trainers who prefer to bond with their Pokemon can do so with the addition of the ability to nickname them, another factor that fans are celebrating about. All of the added changes are making fans appreciate the fact that Niantic Labs may be listening to the feedback and delivering fast changes as a result.
Previously, Niantic Labs has announced via an official blog post some of the features expected for "Pokemon Go." Since the first field testing, Niantic Labs has already added a lot of new features so that the boost the gameplay experience. Trainers can now aid in Pokemon evolution, find and collect Pokemon Eggs and hatch these by walking the preset distance.
The developer has also confirmed that Gyms will pose as a great training ground and challenge arena. Trainers can test Pokemon in battles in Pokemon Gyms. But at the same time, if a player is faced with a Gym that is already under another team's control, he can either attack on his own or group with other players to challenge the rival Gyms.
As a little trivia, Niantic Labs has also confirmed that, despite the different regions that have already been included in the beta run of "Pokemon Go," the Venusaur has not yet been spotted or evolved by any field tester.
From the look of it, these mechanics are in addition to the new ones spotted via Reddit. The Zendesk is currently being updated for testers to see the updates that will come to "Pokemon Go."
In the meantime, before seeing any more reveals at E3 2016, players can enjoy the snapshots of "Pokemon Go" straight from the developer. There's even a sneak peek of the Charmeleon evolving into the Charizard, and how catching many Pokemon of the same type can let players evolve them.
MEET IBT NEWS FROM BELOW CHANNELS