'Outlander' star Sam Heughan strong contender for Golden Globes award; Diana Gabaldon feels cast worked 'like dogs'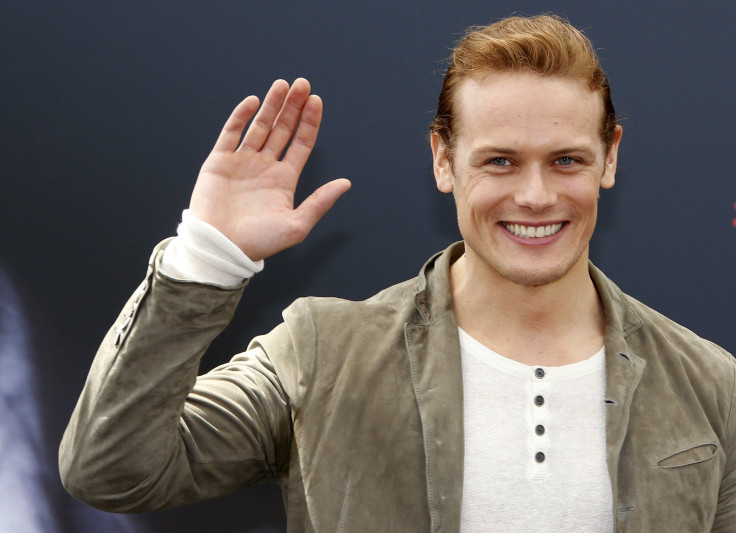 "Outlander" TV series star Sam Heughan has been tipped to be a strong contender for the Golden Globes award. The actor has managed to edge past his rivals primarily because of a very active fan base that supports the show and its cast.
A report by Gold Derby places Heughan (Jamie Fraser) in second place to win the Golden Globe award for TV Drama Actor, after Kevin Spacey for his role in "House of Cards." The other actors who are in the top five are Jon Hamm in third place for his role in "Mad Men," "Mr. Robot" star Rami Malek in fourth place and "Empire" star Terrence Howard in fifth place.
The ranking is based on votes by users, editors and experts in the industry. Heughan has so far managed to secure the highest number of user votes, but none of the editors have cast their vote in his favour. The majority of the editors' votes have gone to Spacey, while Malek has also managed to secure an editor's vote.
According to the prediction, there is only one percentage point deference between the stars of "House of Cards" and "Outlander" TV series to win the Golden Globe award. Fans of the popular TV series are eagerly waiting to see who wins the next Golden Globe.
Meanwhile, the author of the "Outlander" TV series Diana Gabaldon recently spoke about what it was like to see her characters come to life on TV screens. In an interview with Scotland Now, the celebrity author said that it has been an "amazing" experience for her so far.
The author was not fully involved with the casting and the production process, but the producers did make it a point to keep her in the loop. Gabaldon also made a cameo appearance in one of the episodes of the show.
Gabaldon revealed that she was invited to the production set of "Outlander" TV series and she got to spend about 10 days with the cast and crew. The author apparently remarked to Heughan that his life on the set was like "indentured servitude." She also explained how hard working the cast and crew of the show were and said that they had worked "like dogs" for the show.
Contact the writer at feedback@ibtimes.com.au, or let us know what you think below.
MEET IBT NEWS FROM BELOW CHANNELS