'Outlander' season 4: Caitriona Balfe impersonates Sam Heughan in new video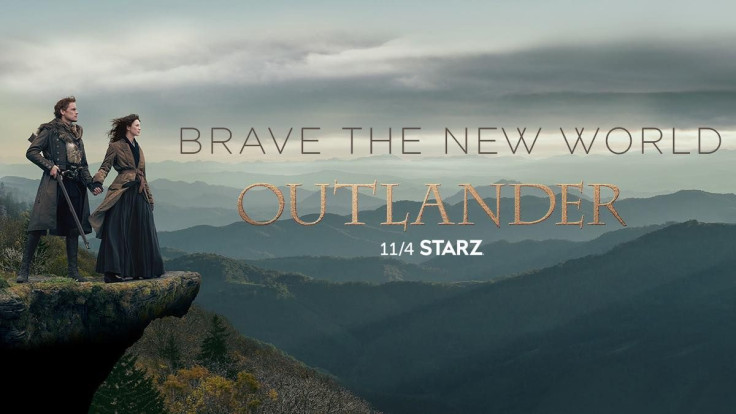 A new behind-the-scenes video from the production set of "Outlander" season 4 has been released online. The video shows Caitriona Balfe (Claire) and Sam Heughan (Jamie Fraser) reading a few tweets by the fans, and Balfe impersonates her co-star in the video.
The first message from a fan was about how lucky Claire is to have a man accept her even though she is from another time period. The fan, however, is apparently finding it difficult to date guys who are just an hour's drive away, as the guys feel this distance is too far. Both Heughan and Balfe were surprised by the statement, and Balfe asked the fan to check the kind of guys she is dating.
The next message Heughan and Balfe did together. Heughan read the tweet and asked his co-star to do Jamie's voice. The tweet was about how a fan loves Jamie for telling Claire the way things work in 1700s Scotland, and the next moment pleads with her to teach him things because he wants to be a better man.
"This is just how things are done in 18th century Scotland, Claire," Balfe read out with a gruff voice. She, however, nailed the Scottish accent of Jamie with the words "I'm sorry. I want to be a better man. Please teach me Claire. I want to learn."
The other tweets are sweet messages by the fans who love both Heughan and Balfe, as well as their respective characters on screen. Watch the full video below.
There will be more romance and drama of Jamie and Claire in "Outlander" season 4. Unlike the previous seasons, the plot now will focus on the Frasers finally building a more permanent home and settling down, without constantly being pulled apart by external forces. The couple will be staying the American colony of North Carolina.
Credit: Outlander/ Twitter
MEET IBT NEWS FROM BELOW CHANNELS