'Outlander' season 3 production to wrap in June; Plot summary released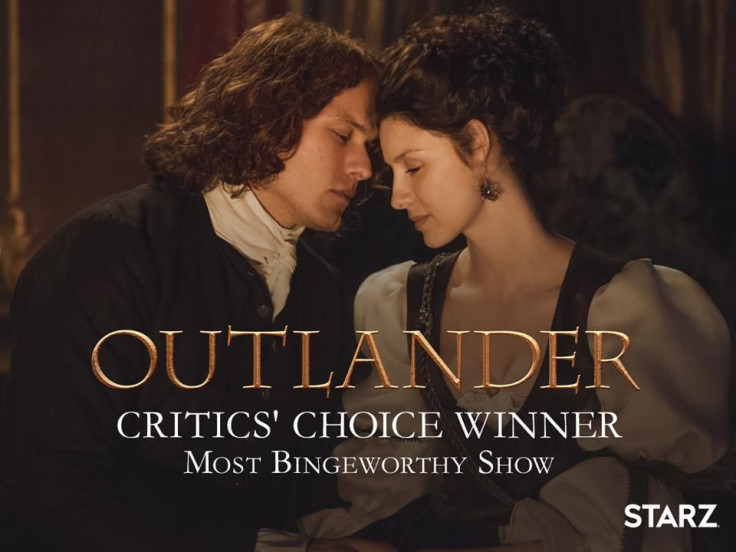 Filming of "Outlander" season 3 will wrap in June, Starz has announced. The plot summary, of at least the first half of the season, has also been released. The long production schedule is partly the reason why the fans will have to endure the longest Droughtlander yet.
As the fans may already know the next season is based on Diana Gabaldon's book "Voyager" and will have 13 episodes. The production began in September last year, and till no it was mainly in Scotland. Starz announced that the cast and crew will be shifting to Cape Town in South Africa in March and it will wrap filming by June this year.
The cast and crew will be filming "pivotal sea voyage scenes" on the sets that were previously used for the Starz original TV series "Black Sails." The cast and crew have already filmed their last scene in Scotland, and preparations are underway to begin filming in South Africa.
President for Programming for Starz Carmi Zlotnik said that while Droughtlander will last a little longer this time around, it was necessary to help tell the story in "Voyager" in its entirety. Zlotnik pointed out that the scale of the book is "immense," and since they owe the fans the very best show; "Outlander" season 3 premiering in September will allow them to do that.
Senior Executive Vice President of Programming at Sony Pictures Television Steve Kent echoed Zlotnik's sentiments. He added that the "intricate details" of the costumes and the sets have been kept at "high standard."
Starz also released the plot of the next season. The story begins with Claire (Caitriona Balfe) from the time she returns to 1948 after travelling through time. Pregnant with Jamie's (Sam Heughan) child, she struggles to reconnect with her first husband Frank (Tobias Menzies).
Meanwhile, in the 18th century Jamie deals with the aftermath of the Battle of Culloden, and the loss of his wife. The years pass by, and both the Scotsman and the Sassenach try to build a life, but are haunted by the memory of each other.
The possibility of reuniting with Jamie fills Claire's heart with hope. But, the question is – when the two of them finally do meet each other will they be the same people that parted ways at Craigh na Dun all those years ago? There will be adversity, mystery and a new adventure for the two characters in "Outlander" season 3, the plot summary promised.
MEET IBT NEWS FROM BELOW CHANNELS