'Outlander' season 3 premiere date finally revealed; New video of Sam Heughan and Caitriona Balfe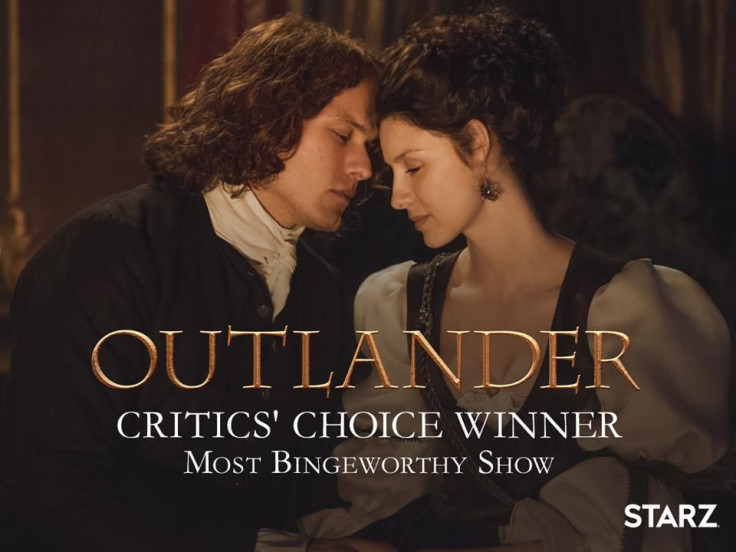 Sam Heughan and Caitriona Balfe appeared in a video from the production set of "Outlander" season 3 to thank the people of Scotland, as they prepare to go to South Africa to film the remaining episodes of the show. Starz also announced that the show will be returning this September, but an exact date wasn't given.
Heughan (Jamie) and Balfe (Claire) began by counting all the things they look forward to in South Africa. They joked about getting to see some sunshine, and losing some layers of clothing as a consequence.
The actors also thanked the crew in Scotland, and Heughan quipped about how they wanted to put some of the crew members on the boat to South Africa. Balfe added that the producers wouldn't let them.
There were a lot of fans on the set that day, who had come to see the filming. Heughan waved to them and said goodbye. The actors promised they will be back soon, perhaps with another video from the production set in South Africa.
While Heughan and Balfe bid the fans in Scotland goodbye, there are more fans waiting for them in South Africa when they travel there to film "Outlander" season 3. Commenting on the post, some of the fans from the country said that they are eager to welcome the cast and crew of the popular Starz TV series in their country.
Meanwhile, another behind the scenes video from the set has surfaced online. Reporter Leanne Aguilera visited the set and posted a video on her Instagram page. She got an opportunity to interact with Heughan, and the actor also helped her with a bow and arrow.
Heughan will get to wield a bow and arrow this time around, apart from the swords that he gets to usually use. The actor appears to have been practicing at the armoury when the reporter dropped by.
While the fans mostly welcome the news of a premiere date finally being announced, others are not very pleased with the delay. The show first premiered in August 2014, the second season started airing in April, and this time the droughtlander will be a long one.
One of the fans complained to Co-executive Producer Maril Davis about why the new season can't be completed faster, when shows like "Game of Thrones," which shoots in multiple countries at the same time, can finish on schedule.
Davis pointed out that the HBO show has three separate filming units, while the Starz show doesn't. She said that she wasn't complaining, but wanted the fans to have all the facts before they jump to conclusions. Readers should note that the cast and crew cut short their vacation time this year to complete "Outlander" season 3 early. They will also not get a break this year, and will begin rolling for season 4 as soon as they wrap.
Credit: Facebook/ Outlander
MEET IBT NEWS FROM BELOW CHANNELS