'Outlander' Season 3 production update: Filming of episode 3 & 4 begins this week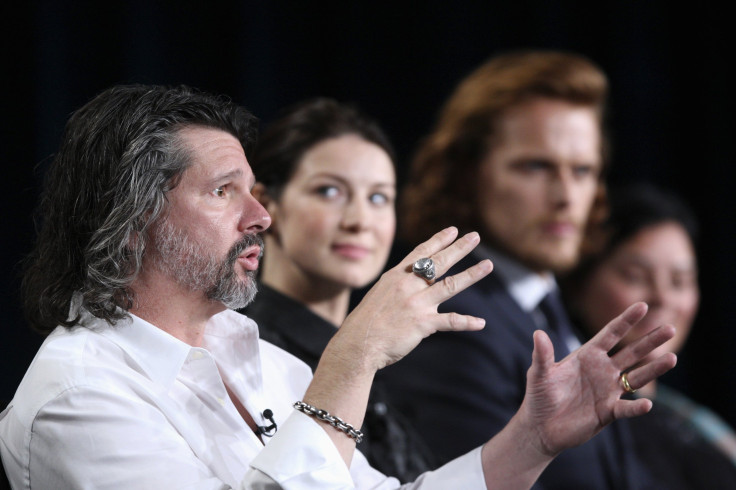 The filming of episode 3 and 4 for "Outlander" Season 3 is set to begin this week, Co-executive Producer Matthew B. Roberts has confirmed online. The producer also complimented the new scripts he read for the show.
Filming of the first two episodes of the popular TV series has already been completed. The show is now gearing up for the filming of the next two episodes, which is scheduled to begin this week. Each set of two episodes are referred to as a block.
Roberts also teased that he is "over the moon" with the new scripts. He shared a picture of the moon on his Instagram page to emphasise his point. The writers of the script of the TV series include Roberts, Ronald D. Moore, Ira Steven Behr, Anne Kenney, Richard Kahan, Toni Grapia and Diana Gabaldon.
Credit: Instagram/nofoolingproductions
The next season of the show is based on Gabaldon's book "Voyager," which is the third book in the ongoing book series, which has eight books published and more on the way.
[Spoiler alert]
The premiere episode of "Outlander" Season 3 is expected show the battle scenes at Culloden. Cast member Sam Heughan (Jamie Fraser) teased the first behind the scenes video from the production set previously. The cast and crew were preparing to film some action sequences in that video.
Credit: Twitter/ Outlander
Previously leaked pictures from the production set showed a pregnant Claire (Caitriona Balfe) with her husband Frank (Tobias Menzies). The scene is expected to be a flashback, since the last time viewers saw Claire she was an older woman preparing to walk through the magical stones of Craigh Na Dun, and be reunited with the love of her life.
The emotional reunion of Claire and Jamie is one of the most highly anticipated events in "Outlander" Season 3. A new set of characters will be introduced on the show this time around. John Bell (Young Ian) and Wil Johnson (Joe Abernathy) were among the first to be cast.
MEET IBT NEWS FROM BELOW CHANNELS