'Outlander' season 3: Holidays sacrificed to speed up production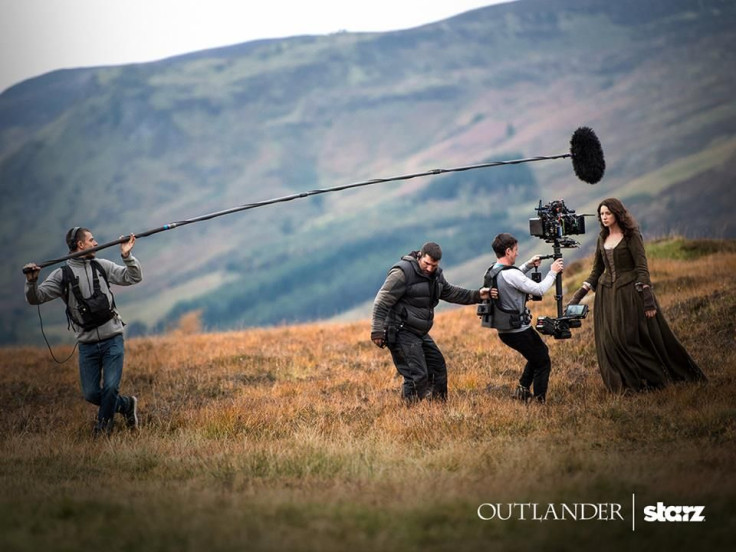 Fans have been waiting for an early release of "Outlander" season 3. The production team is working extra hard to achieve that, and have reportedly even sacrificed their holidays to speed up the filming. In a recent interview, Diana Gabaldon revealed some details about the show.
In an interview with The Herald, Gabaldon revealed that the cast and crew usually get only one break in a year, which is during Christmas. The break is supposed to be six weeks long, but this time it was cut short to only two weeks. The author added that the team is moving as quickly as they can to complete the filming.
Gabaldon said that the filming is on schedule, with the team having filmed about six and a half episodes of the 13. The author said that this is exactly where they are supposed to be, as per the plan.
Filming is based in Scotland, like always. The team will be travelling to South Africa around May, Gabaldon revealed. The filming locations for the second season included Paris and Prague, for scenes depicting 18th century France. This year the main cast members will be going on a ship to the Caribbean.
Gabaldon did not give any details about the release date of the show. That decision is usually taken by Starz. The first teaser trailer along with the synopsis and release date is expected to be announced soon by the company.
Fans have already seen some stills from the premiere episode and other pictures from the next season. The show will begin with the Battle of Culloden in Scotland for Jamie (Sam Heughan) and the flashback in Boston for Claire (Caitriona Balfe).
Jamie and Claire will have separate storylines in "Outlander" season 3 in the beginning. The cast and crew have already filmed the highly anticipated Print Shop scene.
MEET IBT NEWS FROM BELOW CHANNELS