'Outlander' Season 3 is going to be 'great' Ronald Moore and Jon Gary Steele tease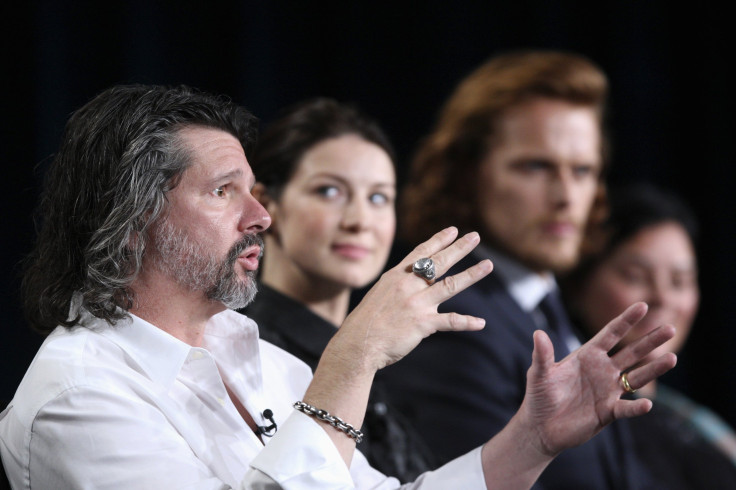 Filming for "Outlander" Season 3 is ongoing in full swing, and according to Executive Producer Ronald D. Moore and Production Designer Jon Gary Steele the TV series is going to be "great." The two men spoke about the show on the red carpet at the 68th Primetime Creative Arts Emmy Awards Ceremony.
A video of the Moore and Steele talking about the show has been posted on the YouTube channel of GoldDerby. Terry Dresbach was also nominated for an award, but the producer revealed that she couldn't make it because she was ill. She was disappointed about not being able to make it, Moore said, but she did send over a speech for him to read.
Moore was then asked about the next season of the TV series. The producer said that it is "very exciting" for him to be working on the third season. The show this time around is based on the third book by Diana Gabaldon titled "Voyager," and Moore pointed out that it is just as different as the second season was to the first.
"Outlander" Season 3 involves a sea voyage, the characters will be seen in the Caribbean and they will go to Jamaica, Moore teased. The producer teased that there are elements of war and a lot of "back and forth," which is the different timelines, and there will also be time travel. He said that this was a "big" new season.
The show so far has not spent too much time filming on water. When the two men were asked about the filming on the ships, they both said that it was going to be "great."
Filming of the first block of "Outlander" Season 3 is almost over. Executive Producer Matthew B. Roberts teased a picture of a full moon online, after a night shoot on the production set.
Credit: Twitter/ Matthew B. Roberts
MEET IBT NEWS FROM BELOW CHANNELS