'Outlander' season 3: Behind-the-scenes picture of the handsome and talented Romann Berrux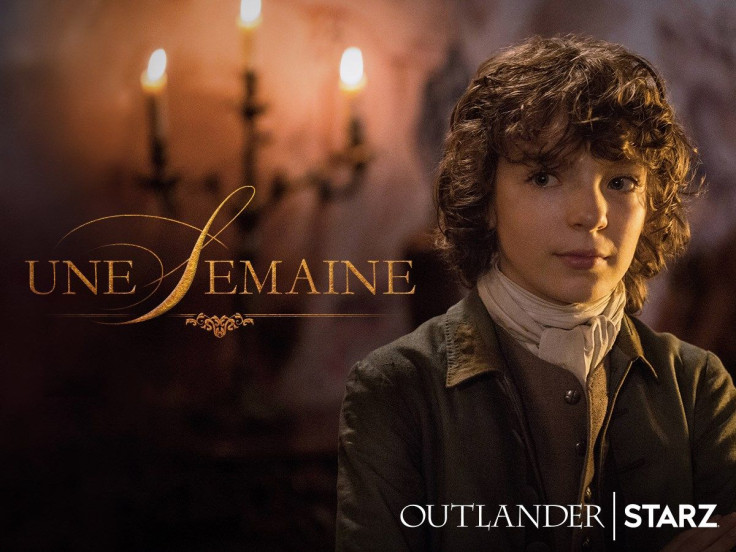 Romann Berrux appears to have completed his duties for "Outlander" season 3. The actor has posted a behind-the-scenes picture of him recording his dialogues for the show, which is usually the last portion of an actor's work that is done during the post production phase of development.
Berrux (Fergus) shared a picture [See below] of him in the editing room doing ADR (Automatic Dialog Replacement). In this process, an actor looks at the screen, a scene filmed on the set is played, and the actor has to say his dialog to be recorded. The editing team then lip-syncs the words to make it seem natural.
This process is done so that the sound distortions from the filming locations don't make it into the scene. This is also the time in which the editing team adds other sounds that are suitable to the relevant scene, depending on the location and time period.
In his post, Berrux said that he has seen a few short sequences from the next season. He added that he is "very excited" about "Outlander" season 3. With his work seemingly complete, the actor took some time off to visit Paris. The following portion of this article contains minor spoilers.
This will be the last time fans will get to see Berrux. The show has cast César Domboy to play the role of adult Fergus. So, the fans will have to bid adieu to the younger version of this character. Some of the scenes with the new actor were filmed as early as December last year.
In a previous interview with Entertainment Weekly, Caitriona Balfe (Claire) joked about the producers wanting to keep Berrux on the show, but the actor couldn't grow quickly enough during the summer break. On a more serious note, the actress felt sad about the fact that she will not get to work with her young fellow cast member again on the Starz TV series.
Apart from Berrux, Wil Johnson (Joe Abernathy) has confirmed that he is done with his share of the work for the next season. A new group of actors have been cast for the show this time around. While some of them may have already wrapped filming, others will join Balfe and Sam Heughan (Jamie) in South Africa.
Some of the producers and the cast members have already reached South Africa. Filming of "Outlander" season 3 is scheduled to wrap in June.
Credit: Instagram/ Romann Berrux
MEET IBT NEWS FROM BELOW CHANNELS