'Outlander' Season 2 episode 4 spoilers: Fergus shares his insight about women with Murtagh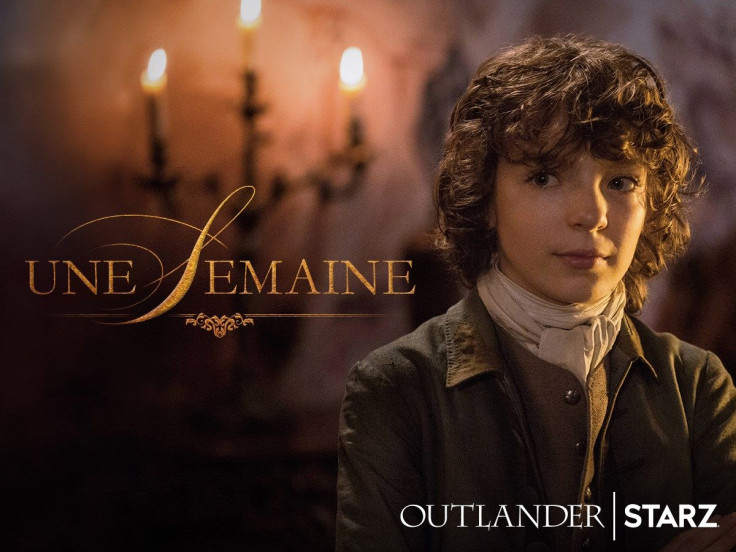 Fergus will share some insight about women with Murtagh in the next episode of "Outlander" Season 2. A clip from the next episode showing an interaction between the two characters has surfaced online.
[Spoiler alert]
Fergus (Romann Berrux) previously showed how he can win the hearts of women by flattery, a new clip from the next episode shows he has great insight about the minds of women as well. The scene shows Murtagh (Duncan Lacroix) having a discussion with the little boy about Mary Hawkins (Rosie Day).
Hawkins has been shown to be a depressed and shy lady on account of her about to get married to an old French nobleman in "Outlander" Season 2. Fergus quickly grasps that she is unhappy that she has to marry for money, while she is in love with someone else. Murtagh, however points out that she was smiling "ear to ear."
Fergus, however, explains to Murtagh that the girl had been crying. Murtagh refuses to believe Fergus and points out the contradiction in his statement. How can Hawkins be sad if she is indeed in love? The boy explains that there is a self-contradiction. Despite her crying, Hawkins is wearing perfume. There is a spring in her step, but her words do not "flow."
Murtagh is unimpressed with the lad, even after the explanation. He tells the boy that he didn't hear Hawkins speak and secondly it is not right for a man to be concerned with the affairs of a woman.
The discussion about Hawkins appears to be taking place after the dinner party Jamie (Sam Heughan) will host in the next episode. The trailer of episode 4 of "Outlander" Season 2 shows Jamie throwing a party for the members of the Jacobite Rebellion, with the objective of undermining the efforts of the Duke of Sandringham (Simon Callow).
Credit: YouTube/ Starz
MEET IBT NEWS FROM BELOW CHANNELS