'Outlander' 'robbed' at Emmy, says George R.R. Martin; Spin-off novels not in play for Season 3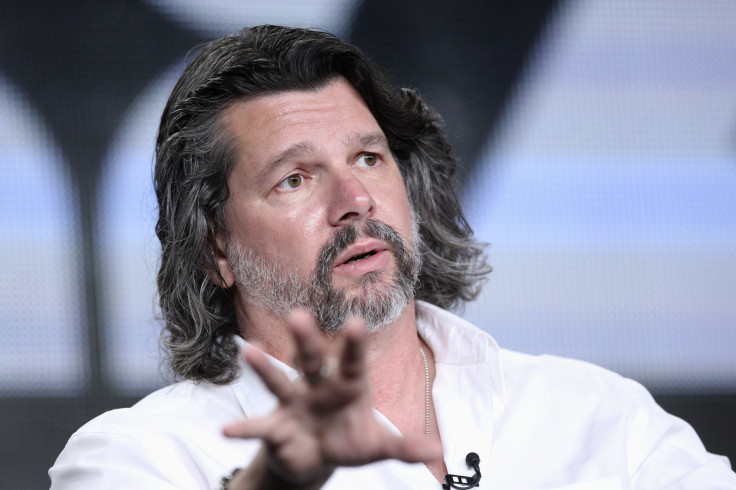 George R.R. Martin, on whose books the popular "Game of Thrones" TV series is based, watches "Outlander." The author feels that the TV series based on Diana Gabaldon's books was "robbed" at the Emmy nominations. Meanwhile, Executive Producer Ronald D. Moore teased some details about Season 3 in a recent interview.
Responding to a comment by a fan on his official blog, Martin said that "Outlander" was "robbed" at the Emmys by not getting a single nomination. The author has apparently been watching the show and feels that all the three main cast members Caitriona Balfe (Claire), Sam Heughan (Jamie Fraser) and Tobias Menzies (Frank/Jack Randall) were "amazing."
Martin especially praised Mezies for his dual role as Frank and Black Jack. The author felt that every year there are omissions at the Emmys and this time around it was particularly difficult because there are "many many great shows to watch." The author felt that Eva Green deserved a nomination for her work in "Penny Dreadful."
Despite the Emmy disappointment, the producers and writers are currently busy working on "Outlander" Season 3. In an interview with TV Line, Moore was asked about the return of John Grey (Oscar Kennedy).
[Spoiler alert]
Readers who have watched the show will remember seeing John William Grey in the second season as a young boy who gets tricked by the Frasers, when Claire pretends to be a prisoner of the Scotsmen. The character has his own spin-off series that are in the same timeline as the main books and the TV series.
When asked if the producers are taking elements from the spin-off series for "Outlander" Season 3, Moore said that that wasn't the case. "Not so much," he said. The producer said that he was "not averse" to the idea, but at the moment they are only trying to adapt the third book in the series titled "Voyager," in which John Grey and Jamie cross paths again.
MEET IBT NEWS FROM BELOW CHANNELS