'Once Upon A Time' Season 6 Winter finale spoilers: Emma Swan's 'killer' revealed, Robin Hood twist shocks Regina
The Charmings can stop worrying about the Evil Queen now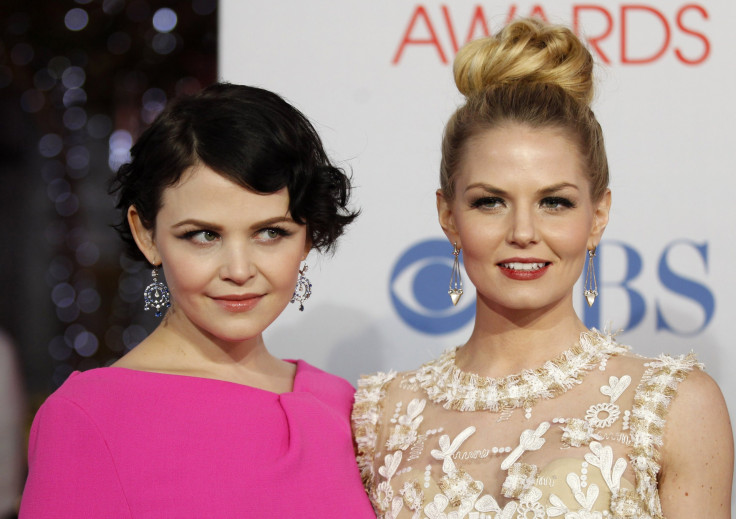 A number of surprises hit fans who saw the winter finale of "Once Upon A Time" Season 6. The series is now on hiatus and will return to ABC in March. It is going to be a long wait for fans who want to know more about Gideon (Giles Matthey) and the return of Robin Hood (Sean Maguire). Fans now know who is out to kill Emma Swan (Jennifer Morrison) and what Regina Mills (Lana Parrilla) is about to do next when the fantasy drama returns.
Spoiler alert: This update contains "Once Upon A Time" Season 6 spoilers. The latest episode ("Wish You Were Here") aired Dec. 4 on ABC. The next episode will air in March.
Robin Hood returns to Once Upon A Time
In OUAT 6x10, Aladdin (Deniz Akdeniz) takes Emma Swan to a made-up realm, in which she is not the saviour. Aladdin had no choice, because it was the wish of the Evil Queen. Realizing that she is also the genie's master, Regina wishes for Aladdin to send her to wherever Emma has gone. Some critics are saying it would have been much better if Regina had just wished for the genie to return Emma to Storybrooke. Then again, Regina had to follow Emma because there is a twist in the end that involves the return of Sean Maguire's Robin Hood to "Once Upon A Time."
In a twist that shocked Regina Mills, Robin Hood is alive and well in the made-up realm for Emma. After saying repeatedly that nothing is real in the realm, Regina finds herself unwilling to believe that her Robin is just an illusion. Emma tries to snap her out of it, but she wouldn't listen.
In the ABC TV spot for the next half of "Once Upon A Time" Season 6, it is revealed that Gideon, the son of Rumplestiltskin (Robert Carlyle) and Belle (Emilie de Ravin), is the character under the hood. Gideon has entered Storybrooke through a portal. His power seems so immense, that he was able to turn the Evil Queen into a caged cobra. It appears as though the Evil Queen is not the Charmings' biggest problem, anymore.
It is also revealed in the ABC video promo that Belle is aware that her son with the Dark One is out to kill Emma Swan. It seems that Emma and Regina are going to find their way back to Storybrooke soon enough. And Regina is taking Robin Hood to Storybrooke to "take a chance on a new story."
'War is coming to Storybrooke'
The next chapter of "Once Upon A Time" Season 6 is going to be the show's most epic yet, says the ABC promo clip narrator. It is followed by an ominous line from Mr. Gold a.k.a. Rumplestiltskin: "War is coming to Storybrooke." This is followed by the confirmation that Gideon is out to kill Emma, but the reason remains a mystery.
A lot of things are going to change in the next chapter of "Once Upon A Time" Season 6. It remains to be seen whether the Evil Queen is gone for good. She is not in the new ABC promo video, but there are several possible plot twists that could bring her back. One of the biggest questions now is on the fate of Emma Swan and Gideon, as well as their families. Incidentally, Gideon is the half-brother of Emma's first love and Henry's (Jared S. Gilmore) dad, Baelfire a.k.a. Neal Cassidy (Michael Raymond-James). In other words, Emma's killer in her vision is Henry's Uncle Gideon.
"Once Upon A Time" Season 6 showrunners Adam Horowitz and Edward Kitsis are expected to soon spill some spoilers and teasers. OUAT fans will not see what happens next until March 2017.
MEET IBT NEWS FROM BELOW CHANNELS