'Once Upon A Time' Season 6: Behind the scenes pictures of Emma and Aladdin; Jasmine not in premiere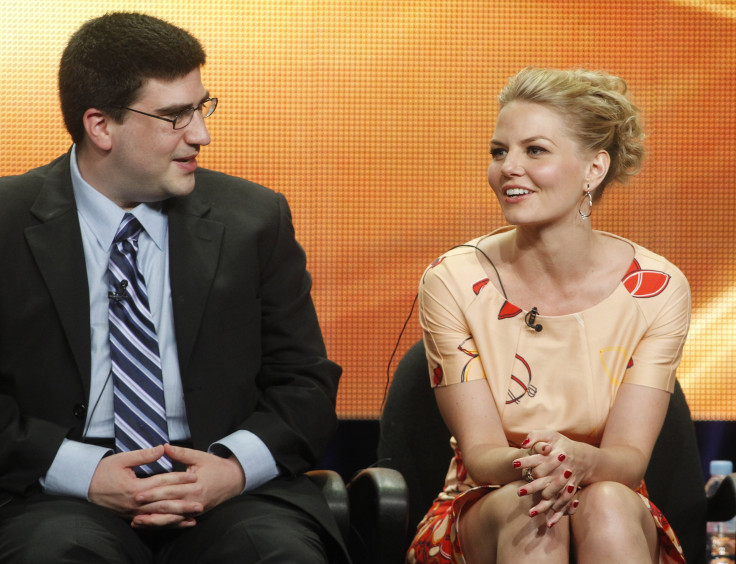 A new set of behind the scenes pictures from the production set of "Once Upon A Time" Season 6 have leaked online. The pictures show Emma and Aladdin. Meanwhile, cast member Karen David has confirmed that Jasmine will not be featured in the premiere episode of the show this year.
[Spoiler alert]
New characters have entered Storybrooke from the Land of Untold Stories. Perhaps the most important characters being introduced this year are Aladdin (Deniz Akdeniz), Jafar (Oded Fehr) and Jasmine (Karen David).
The title of the premiere episode is "The Savior." The show will now reveal that Emma Swan (Jennifer Morrison) was not the first one to take this title. The episode will introduce Aladdin and Jafar in a flashback sequence.
Emma will bump into Aladdin in Storybrooke. Pictures of Morrison and Akdeniz filming a scene together have been posted on YVR Shoots. Emma can be seen in a red dress, as opposed to her red leather jacket. As the two characters have the same title in "Once Upon A Time" Season 6, the report suggests that they have a lot to talk about.
The people who have gone to the Land of Untold Stories have put their respective lives on pause, not wanting to deal with a particular problem. With the characters coming to Storybrooke, that pause is no longer working and the characters will have to face the issue they have been avoiding.
David revealed that her character Jasmine will be making her debut appearance in the fourth episode. She previously shared a picture of herself with fellow cast member Akdeniz on a plane heading to Los Angeles, suggesting that the two actors are done with the filming of their scenes for "Once Upon A Time" Season 6. The show will premiere on Sept. 25, and the plot will focus on the heroes attempting to take back Storybrooke from Mr. Hyde (Sam Witwer).
Credit: Twitter/ Karen David
Credit: Twitter/ Adam Horowitz
MEET IBT NEWS FROM BELOW CHANNELS