'No Man's Sky' Day Zero Patch detailed, report hints at copyright strikes for NMS YouTube discussions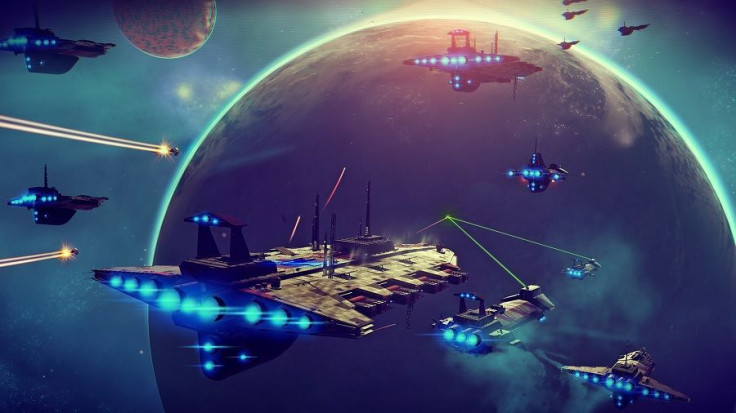 The "No Man's Sky" first update is already out, and developer Hello Games has already released the very long patch notes for it.
Over the official "No Man's Sky" website, Hello Games' Sean Murray has given quite a long list of updates, most of which have been done during the last month following the game going gold.
Some notable fixes and additions include the following:
New unique paths that can be followed in the game but it needs a fresh save because early choices have an impact on what can be seen later on
Changes in the rules of the universe generation algorithm, meaning changes in planets, environments, galaxy shapes and the like
More diverse creatures
More dead moons, extreme hazards and dust storms
More variations for skies and atmospheres
More variety of ships for every star system
More storage for ship inventories
Deeper trading, so star systems and planets no have their own wants and needs depending on the galactic economy
Unique feeding and diet for the creatures depending on the planet
More usefulness for shielding shards in terms of survival
The complete list of changes can be seen in the link above.
There is one thing that Murray pointed out. For players who accessed and played a leaked copy, it supposedly has differences from what will work post-update.
"If you had an early copy somehow, your save game will technically work post update, but you will miss out on new content and experiences if you don't delete your save before updating. We highly recommend deleting your save if you have played before updating your game (we won't do this in future, but it's a day zero update)," said Murray in the post.
Following the new patch, Murray has already hinted at what players can expect next. Among these include the ability to build bases and own giant space freighters. There will also be some visual enhancements and game-changers down the pipeline.
Recently, one of the biggest problems for "No Man's Sky" developer is the leaks and information breaches for the game. And while the new patch won't be wiping out previously earned progress, players who are using YouTube for broadcasting the game may want to be a little wary of what they disseminate about the game.
According to VG 247, Sony is issuing copyright strikes against YouTube personalities who talk about the game. There are already those who have received take-down notices, but it seems that the company is rolling out flags for copyright content.
The bigger issue, however, is the fact that some flagged YouTubers were not necessarily showing new footage. Even discussions of the game seem to be getting flagged down.
"No Man's Sky" is slated for release in North America on Aug. 9 and in Europe on Aug. 10. The PC version will arrive some days later on Aug. 12.
MEET IBT NEWS FROM BELOW CHANNELS