'Nier: Automata' PS4 & Steam release: Game's action praised; 2B's unique feature revealed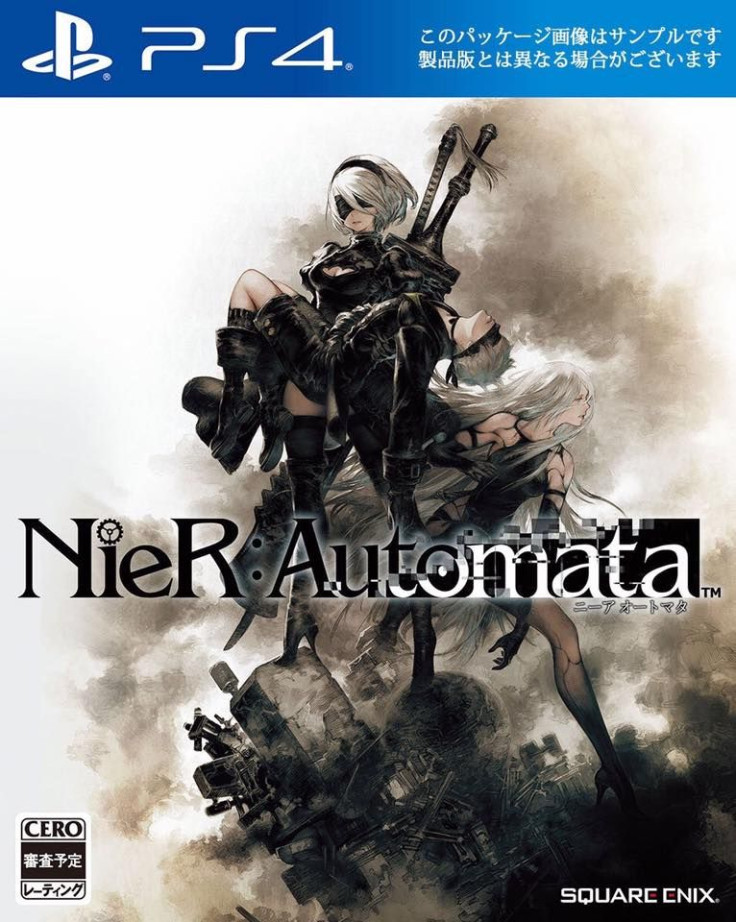 Sony is dominating the console war by releasing back-to-back exclusives, and "Nier: Automata" is one of them, apart from "The Legend of Zelda: Breath of the Wild" and "Ghost Recon: Wildlands." The game is one of many PS4 exclusives, coming out in 2017. The Japanese action-RPG has already launched on PS4. The Steam release is on March 17. It's both a sequel to the "Nier" franchise and a spin-off of the "Drakengard" series. It has been developed by Platinum Games and directed by Yoko Taro.
According to Forbes, action in "Nier: Automata" is mind-blowing and better than any other game Platinum has released. Reviewer Erik Kain states that "the gameplay flows seamlessly between regular third-person action to sidescroller to a top-down point of view reminiscent of twin-stick action games." One can watch the "NieR: Automata Demo: 30 Minutes Of Gameplay" here.
According to Kotaku, even if 2B dies during gameplay, she not only transfers to a new body and keeps fighting, but her old body is also revived. "Nier: Automata" brings back the corpse run. When 2B dies, certain experience and equipment are left with the body left behind. In order to get the stuff back, 2B needs to get back its own corpse. The player has options. He can either find the corpse to retrieve his equipment and experience, or he can try and revive the corpse to create another battle partner to fight alongside him.
However, when reviving 2B in "Nier: Automata," zombie 2B may attack the player. Moreover, the reanimated 2B fights beside the player only for a limited amount of time, after which it explodes. It returns the experience it was storing. The game has surprises that even seasoned, hardcore gamers won't be able to tackle. That's exactly what makes the game interesting. Those who are unaware of what 2B does, it's an unstoppable, android killing machine that cleanses the world from alien robot invaders.
According to Video Games Republic, "Nier: Automata" players should experiment with the camera at the very beginning. The game's combat depends on how quickly 2B can connect her attacks. Before combat, players should analyse their arsenal and look out for various storage upgrades. Most of the upgrades are too valuable to lose. 2B has limited storage. Hence, modifications can be minimal. Players may also be aware of the various storage upgrades. Stay tuned on IBT AU for more updates on "Nier: Automata."
MEET IBT NEWS FROM BELOW CHANNELS