'New Girl' season 6, episode 22 spoilers, recap: Jess and Nick finally get it on 'Five Stars for Beezus'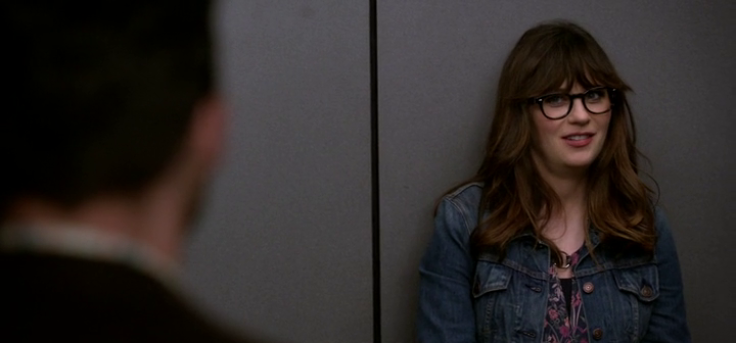 On "Five Stars for Beezus," Jess (Zooey Deschanel) goes back to California to tell Nick (Jake Johnson) that she loves him while Aly (Nasim Pedrad) helps Winston reconnect with somebody important. Schmidt (Max Greenfield) and Cece (Hannah Simone), meanwhile, receive some big news on "New Girl" season 6 episode 22 (New Girl 6x22).
Spoiler alert: This recap contains plot details about "New Girl" season 6. The sixth season premiered Sept. 20. The show is available in Australia via Fox8.
Cece fetches Jess at the airport. The latter is back in California to finally profess her love for Nick, who broke up with Reagan (Megan Fox) in "San Diego." Jess laughs at Cece's suggestion that she should admit her feelings for Nick without jokes and songs.
Jess secretly arrives at Nick's book reading session. She hears him talk about his novel's characters Pepperwood and Jessica Night, with Nick saying that their fictional representations are never getting together. This disappoints the fans and Jess, who leaves the bookstore.
Nick calls Jess and they check up on each other for a bit, although she never admits that she's back in California. Nick tells her that he and Reagan have broken up, but Jess cuts him off and hangs up. She then heads to the Schmidts' house.
Nick makes his way to the married couple's home as well, but Jess hides before he's past the door. Nick tells Schmidt that an editor wants to publish his book, and he wants Schmidt to be there with him at the meeting the next day. Jess later tells Cece and Schmidt that she's moving out of the loft, no longer wanting to stress herself out with Nick.
Before the meeting with the editor begins, Schmidt tells Nick that he hasn't seen him look at anyone else the way he does with Jess and that it's obvious that he's still very much in love with her. Schmidt also discloses the fact that Jess is at the loft as they speak, currently packing her stuff and getting ready to move out.
Nick walks out of the meeting, but not before Schmidt, who learns from Winston that Cece is pregnant. Schmidt heads home with a bunch of flowers and surprises his wife with the good news, calling their blessing a "caramel miracle."
At the loft, Jess says goodbye to Aly and Winston, who calls his dad before Jess leaves. Aly has had his number for a while, and Winston tells him via voicemail that he's getting married. Winston then tells Jess that it's now her time to be brave and face the music, but she says she can't do it.
Nick arrives at the loft and sees Jess' empty room. But she runs her way back to him after hearing "(I've Had) The Time of My Life" in the middle of traffic. After missing each other a couple of times, they finally run into each other at the elevator.
"Hey, Miller," says Jess. Nick enters and the elevator door closes. When it opens again, the two are seen kissing.
RELATED ARTICLES:
MEET IBT NEWS FROM BELOW CHANNELS