'NCIS New Orleans' Season 2, Episode 12 Recap: Bishop heads to New Orleans, Sebastian comes to work with Abby [Spoilers]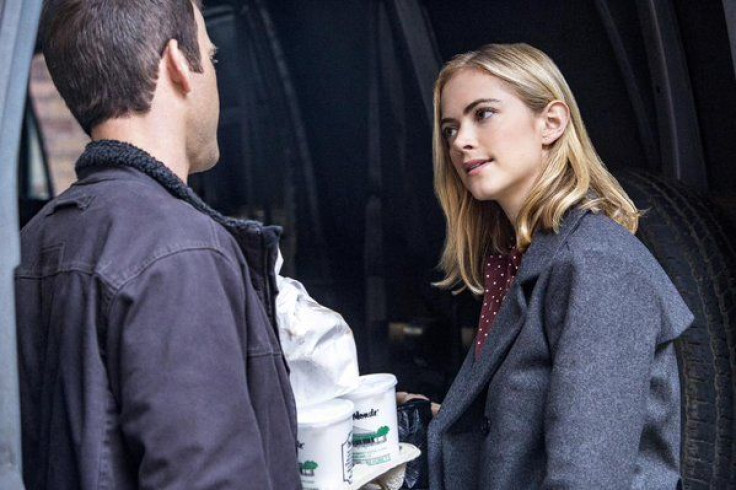 "NCIS: New Orleans" Season 2 picks up right where "NCIS" Season 13 Episode 12 left off. "Sister City Part 2," completes the back-to-back crossover event that CBS aired to launch the second half of the season for both TV shows.
Warning: This article contains spoilers for "NCIS" Season 13, Episode 12, "Sister City" and "NCIS: New Orleans" Season 2, Episode 12, "Sister City 2."
NCIS Special Agent Ellie Bishop (Emily Wickersham) drives from Washington D.C. all the way to New Orleans. She does it under the cover of darkness and in an unmarked vehicle, to avoid getting intercepted. She is transporting the body of poisoned Russian Counselor Anton Pavlenko.
The Washington DC team thinks that New Orleans medical examiner Loretta Wade (CCH Pounder) can learn more about the powerful toxin that killed the Russian diplomat. The same toxin had killed five other people, who had died in a plane crash. Both teams are investigating the case. The teams decide to hold on to the body in secret, even if it is their duty to turn it over to the Russian authorities.
While at the NCIS New Orleans headquarters, Bishop reacquaints herself with Agent Meredith Brody (Zoe McLellan). She also gets to meet Sonja Percy (Shalita Grant) for the first time. They all team up to help Special Agent Dwayne Pride (Scott Bakula) track down Pavlenko's associate, Eva Azarova.
Luckily, finding her isn't too difficult, when they follow Abby Sciuto's (Pauley Perrette) brother, Luca (Tyler Ritter). After being questioned by the NCIS team in DC about his involvement with the doomed flight, He insisted on returning to New Orleans. The team correctly suspects that he has been planning on meeting his girlfriend Eva, even if the team already told him that she's a Russian agent who's been using him to gather information from his employers, Blye Industries.
When Pride corners Eva and Luca in a restaurant, she insists that she had nothing to do with any of the murders. Luca helps her escape, but he is taken into custody. Meanwhile, bug bites on Pavlenko's body reveal that he's been in some highly restricted New Orleans wetlands. When the team goes to investigate, they find Jenner Blye, the head of Blye Industries, who was suspected to have been killed.
Blye explains that he's in hiding after his senior vice president was killed in the doomed flight. He says that the plane was on the way to Washington, to speak to the Secretary of Defense about Manta Ray, a warship that his company developed. It is undetectable with radar and able to shoot missiles at any target from unknown locations. While speaking to NCIS agents, he falls from another apparent poisoning. Luckily, he manages to survive.
Blye tells NCIS that the Department of Defense allowed his company to make a new version of Manta Ray that's for commercial use. The original military project has been shelved, after it was deemed too expensive to manufacture. However, he claims to have no knowledge about why everyone is ending up dead.
Thanks to Sebastian's bluetooth device, he and Dr. Wade find a listening device on Pavlenko's tooth. They realise that whoever is behind the killings has been listening to all their conversations. Sebastian heads to DC to work with Abby, and they manage to hack the transmitter's frequency. They relay their findings and Pride's team tracks down the transmission. At the source of the signal, they find Pride's old friend Paulina Kurteva (Tina Benko). She is working as a Russian diplomat and refuses to give any information about Pavlenko and Eva Azarova.
Bishop and Brody follow Paulina and her men, and they are led directly to Eva's apartment. However, they discover that Eva and Paulina aren't allies either, after Paulina's men get killed at the apartment. They rescue Paulina from the shoot-out, but there is still no sign of Eva.
Paulina says that Eva works directly with Pavlenko, and Pride convinces her to work together, to solve the mystery behind Eva's actions. Meanwhile, Luca escapes from the NCIS headquarters. As expected, he is off in search of Eva.
Luckily, Luca is easily tracked down. Eva knows that the NCIS team will follow him, and surprisingly, this is exactly what she wants. When Eva, Luca and the NCIS team come face-to-face, someone starts shooting at them. It turns out to be Blake Huxley, the security chief of Blye Industries. Eva manages to get in close contact with him. they come to blows and Pride comes just in time to kill him. Eva eventually tells Agent Pride that she used Luca to draw out Huxley.
She knows that Huxley is hunting down everyone who knows anything about the Manta Ray project, and Luca is the last loose end. Being the chef, he was at Blye's house, when important meetings about the project took place. She knows that in order to save Luca, she must use him to draw out Huxley. She kills two birds with one stone, by showing NCIS that Huxley and Blye Industries are behind all the killings.
Eva also explains that her mentor and boss, Anton Pavlenko, was in the process of confirming that the Russians stole the Manta Ray designs, when the plane murders occured. They figure out that Huxley is murdering everyone, in order to cover up Jenner Blye's plans for the sale of the Manta Ray designs. It turns out that Blye is behind everything, and he staged his own poisoning in order to eliminate himself as a suspect.
Agent LeSalle (Lucas Black)catches Blye, just as he's about to board a plane to Venezuela. He is taken into custody, and a major international incident is thwarted, thanks to joint efforts from both NCIS teams from Washington DC and New Orleans.
"NCIS" and "NCIS New Orleans" air back-toback every Tuesday starting at 8:00 p.m. ET on CBS in the U.S.
MEET IBT NEWS FROM BELOW CHANNELS