'NCIS: Los Angeles' season 9 episode 12 'Under Pressure' spoilers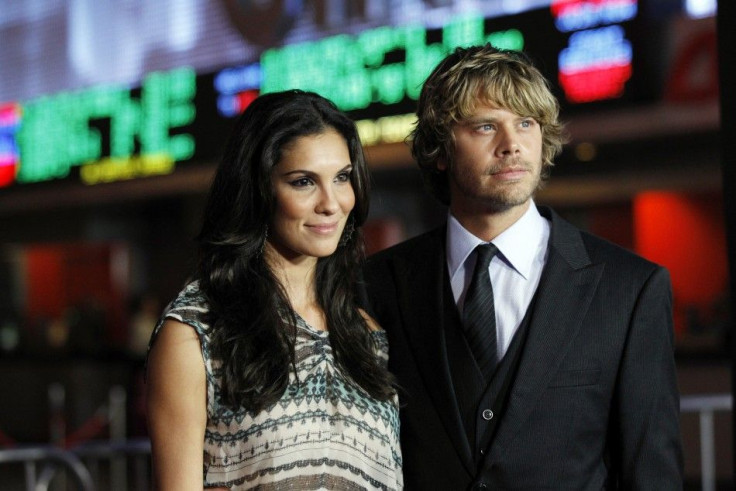 "NCIS: Los Angeles" TV series, starring Eric Christian Olsen (LAPD Detective Marty Deeks), Chris O'Donnell (NCIS Special Agent G. Callen), Barrett Foa (Tech Operator Eric Beale), Daniela Ruah (NCIS Special Agent Kensi Blye) and LL COOL J (NCIS Special Agent Sam Hanna), will have an upcoming episode titled "Under Pressure," which will air in the US on Sunday, Jan. 7, 2018. It will feature the team dealing with a crime scene that involves napalm, a flammable liquid used as an incendiary device to start a fire or destroy sensitive equipment.
Spoiler Alert: This article has more 'NCIS Los Angeles' spoilers 2018. Read on if you want to know what happens next on 'Under Pressure.'
"NCIS Los Angeles" season 9, episode 12 will show Callen and Hanna's team investigating another crime scene, according to a CBS press release. Unfortunately, napalm will be detected in the area. They will also look into the sole casualty of the crime and check if the incident is connected to terrorism. Diana C. Valentine directed this episode, which was written by Joe Sachs.
'Under Pressure' stars
The Internet Movie Database (IMDb) reports that James Tang (Passenger - Chinese Translator), Kieu Chinh (Kim Nguyen) and Adam Bucci (Isaac), will appear as guest stars in this episode. They will be joined by Jake B. Miller (Carson Teed), Sean O'Bryan (Gavin Teed), Herve Clermont (Fire Captain Dannaker), Lori Rom (Tracey Delgado) and Takayo Fischer (Martha Adams). The other "NCIS Los Angeles" cast 2018 members including Linda Hunt (Henrietta "Hetty" Lange), Renée Felice Smith (Intelligence Analyst Nell Jones), Nia Long (Executive Assistant Director Shay Mosley) and Andrea Bordeaux (NCIS Special Agent Harley Hidoko), will also be seen in "Under Pressure."
'NCIS Los Angeles' episodes: 'All is Bright' and 'Cac Tu Nhan'
The episode before "Under Pressure" was "All is Bright," which was aired in the US on Dec. 17. It was written by Chad Mazero and directed by Ruba Nadda. It showed Sam struggling with spending the holidays now that his wife Michelle (Aunjanue Ellis) is not with them anymore. Plus, the team investigated a ransomware attack. Unfortunately, it left LA paralysed when the city's entire power grid was disrupted. It's a good thing Hetty's crew was able to figure things out and restore the city's power.
"NCIS: Los Angeles" season 9 airs every Tuesday at 9:30 pm on TEN in Australia. It airs on CBS in the US on Sunday from 9-10 pm ET/PT. After "Under Pressure," the episode titled "Cac Tu Nhan" will air on Jan. 14, 2018. Stay tuned for more "NCIS LA" spoilers and updates.
Watch the 'NCIS Los Angeles' videos below:
MEET IBT NEWS FROM BELOW CHANNELS