NBA: Paul Millsap opts out; Atlanta return likely with bigger pay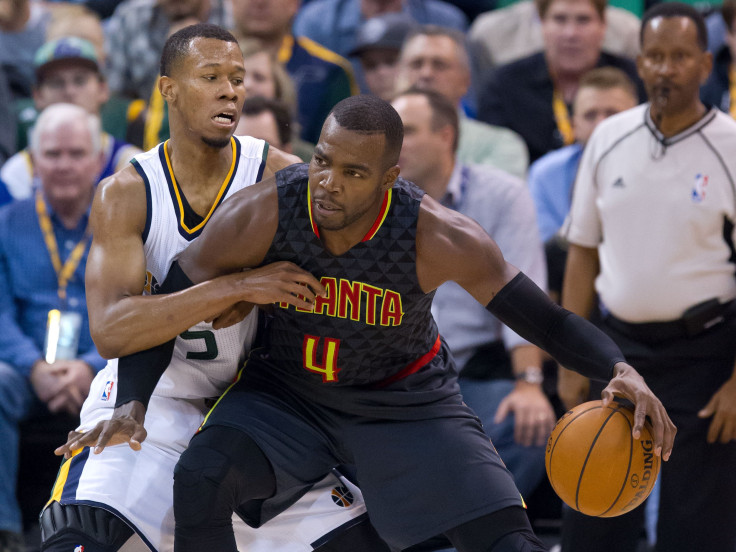 Paul Millsap has unsurprisingly opted out of his deal with the Atlanta Hawks as he joins the multitude of NBA free agents set this summer. The All-Star forward walked away from a guaranteed US$21 million (AU$28 million) deal.
Millsap technically announced his decision following the Hawks' exit courtesy of the Washington Wizards. In an exit interview, the 32-year-old hinted that he would probably opt out, adding that he wanted to say in Atlanta, AJC.com reports.
"Eventually I probably will opt out, yes. But I want to be here. I think talks have been pretty good, so we'll see what happens."
Millsap is qualified for a possible five-year US$205 million (AU$273 million) contract if he re-signs with the Hawks. If he joins another team, he is only eligible to receive a projected four-year US$152 million (AU$202 million) contract.
Hawks principal owner Tony Ressler publicly stated that he wanted to keep the forward, vowing to make every effort imaginable to keep the team's best player. Millsap is Atlanta's leading scorer with 18.1 points per game in the regular season. He also leads in minutes played (34.0) and is a key contributor in other departments with 7.7 rebounds, 3.7 assists and 1.3 blocks per game.
Looking through his career, Millsap is due for a big pay raise. He has stood out for the Hawks and stated he would prefer to stay in Atlanta. The chances of seeing him join another team seem pretty low, but it depends on the team's outlook.
The Hawks did some retooling last NBA season, letting go of players like Jeff Teague, DeMarre Carroll and Kyle Korver. In their place, Atlanta took in key players like Dwight Howard and Ersan Ilyasova, but more tweaks could be happening this summer.
Like other NBA players testing the free agent market, Millsap should get his share of suitors. Before the February 2017 trade deadline, the attention focused on the 32-year-old following the trade that sent Korver to the Cleveland Cavaliers. Among the teams believed to be interested were the Sacramento Kings and the Toronto Raptors, according to MassLive.com.
The Kings and the Raptors could pitch for Millsap once more this summer, although other teams are expected to crowd the hunt for his services. But if Hawks principal owner Ressler is truly bent on keeping the All-Star forward, Millsap may be wise to take the longer and higher contract price. That is, unless he has other things in mind, like an immediate shot at an NBA ring.
MEET IBT NEWS FROM BELOW CHANNELS