NBA news: Chris Bosh gets more heat with legal battle for hazardous LA mansion, details here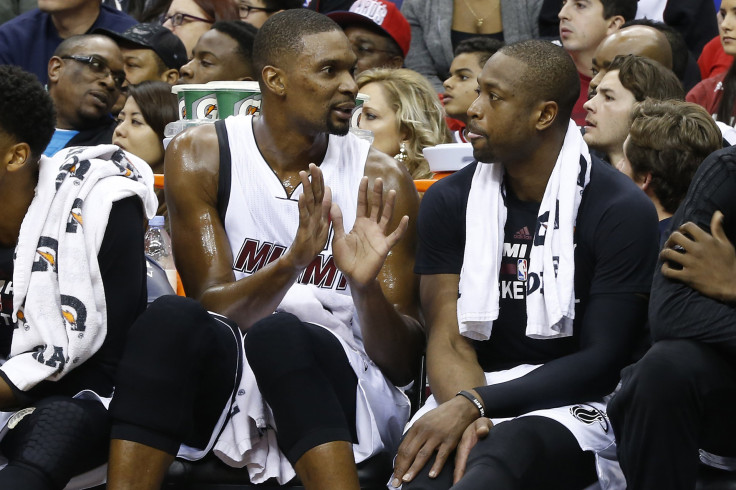 The problems Chris Bosh has to face continue to pile up with a legal battle over the horizon. The latest row for the NBA all-star is tied up with a Los Angeles mansion he rented to Colette and Brigham Field, the couple who runs the pornographic website X-Art.
According to Sports Illustrated, the Mr. and Mrs. Field are suing Chris Bosh for US$92,000 (AU$125,000) for renting out a home plagued with problems. The couple complained about moulds, rat faeces and plumbing issues that the Los Angeles mansion carried.
Colette and Brigham Field reportedly paid Bosh a total of US$138,000 (AU$188,000) in rent. Unfortunately, both didn't get their money's worth with the above-mentioned issues. In fact, both had to seek medical assistance for rashes and sickness, an unfortunate case Bosh has to face.
Apparently, the lawsuit involves the security deposit made by the Fields. The couple wanted their deposit back but the Chris and Adrienne Bosh refused, according to TMZ. The US$92,000 (AU$125,000) mentioned earlier is the security deposit and the amount the Fields want to be settled.
With regards to the house, Complex reports that the Boshes may have bought the place as an investment rather than make it a home. But such does not mean that both were aware of the issues of the property where Childish Gambino recorded his album, "Because of the Internet."
The off-court problem compounds the outlook for Bosh who had reportedly mended ties with the Miami Heat. As mentioned in a previous post, controversy surrounded the real score of the all-star forward on whether he could still play ball or not.
Blood clot issues have prevented Bosh from ever stepping back into an NBA court though an impending release may trigger possible NBA return talks. This can only happen if Bosh is able to secure clearance from another doctor and if teams would be willing to take the risk.
Bosh has repeatedly claimed that he is an athlete and obviously wants to continue playing. But without the proper medical clearance to prove that his life is not endangered, the 33-year-old center-forward is technically retired.
A bit of good news is that Bosh will not be financially incapacitated. If the Heat do drop him soon, Miami will be obligated to pay him for the next two years. On playing for another team, the possibility of that happening does not hold much promise.
MEET IBT NEWS FROM BELOW CHANNELS