NBA moving All-Star Game out of Charlotte due to LGBT law, hopes to reschedule in 2019
NBA hopes to reschedule in 2019.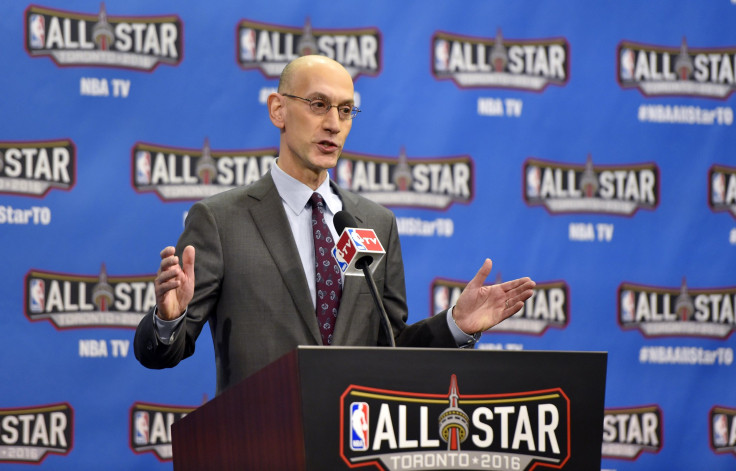 The NBA has decided that the 2017 NBA All-Star Game won't be held in Charlotte anymore due to the enacted LGBT law in North Carolina, but are hoping they can reschedule the All-Star game in 2019.
According to the NBA website, the league and the Charlotte Hornets have been "working diligently to foster constructive dialogue and try to effect positive change. The NBA also said their discussions are guided by the league's core values of diversity, inclusion, fairness, respect for others and the willingness to listen and consider opposing views.
"While we recognize that the NBA cannot choose the law in every city, state, and country in which we do business, we do not believe we can successfully host our All-Star festivities in Charlotte in the climate created by HB2," the NBA said. The league also said a new venue for the 2017 All-Star Game will be announced in the coming weeks.
But Yahoo Sports reports that league sources said the NBA is looking at New Orleans as a possible host for the All-Star Weekend and the All-Star Game on Feb 19. New Orleans' Smoothie King Center is the target venue.
Sources add that other cities are also trying to lure the NBA All-Star Game.
The main issue for the league is centered on North Carolina's House Bill 2, a law that requires transgender people to use public restrooms that correspond to their sex listed on their birth certificates. The law also leaves out LGBT people from North Carolina's anti-discriminatory protections and forbids the government from widening LGBT protections. The law also excludes any form of workplace discrimination lawsuit from North Carolina state courts.
NBA Commissioner Adam Silver had threatened before to move the All-Star Weekend out of Charlotte unless North Carolina changed its discriminatory law. Sources said that the time to change the law has run out due to the logistics and planning the NBA needs for the All-Star Weekend.
The NBA, though, is not ruling out the possibility of holding the All-Star festivities at Charlotte. The league is looking to reschedule the All-Star Game at Charlotte on 2019, provided there's already an appropriate resolution to the issue.
MEET IBT NEWS FROM BELOW CHANNELS