Naya Rivera says she found Ariana Grande at Big Sean's house while they were still together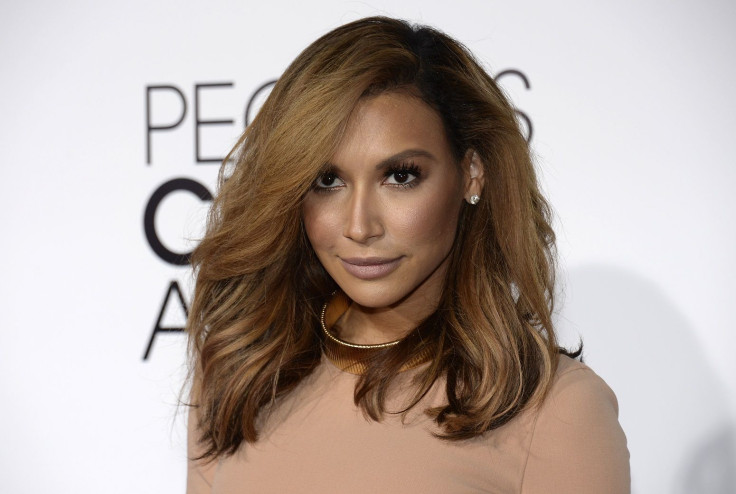 In her shocking new memoir, "Sorry Not Sorry: Dreams, Mistakes and Growing Up," Naya Rivera revealed that she once caught Ariana Grande at then-fiancé Big Sean's house before their April 2014 split. Big Sean later dated Ariana.
"We'd been fighting for five straight days while he was travelling, and then on the one day that he was back in L.A., he said he didn't want to see me," Naya shared, recalling the moment she learned about the rapper and the "One Last Time" singer.
"'Well, a--hole, I've got a key to your house,'" the actress wrote. "I walk in, go downstairs and guess what little girl is sitting cross-legged on the couch listening to music? It rhymes with 'Smariana Schmande.'"
Although the 29-year-old former "Glee" star didn't directly named Ariana, it's pretty obvious that she was the "little girl" Naya is referring to.
Naya and Big Sean got engaged in 2013 after meeting on Twitter. She revealed that they started fighting when he didn't show any interest in planning their wedding and added that she wasn't actually part of the decision when their engagement was called off.
"I learned that I was no longer getting married from the Internet, and at the same time as the rest of the world," Naya shared, revealing that the rapper's publicist issued a statement that they broke up. "Not only were we no longer getting married, but apparently we weren't even together anymore."
Three months after their split, Naya then tied the knot with actor Ryan Dorsey in July 2014, on the same day she had originally planned to marry Big Sean. Meanwhile, the rapper and Ariana broke up in April 2015.
In her book, which was published on Tuesday, she also talked about her other ex Mark Salling, who was arrested in December for child pornography charges. Naya admitted she wasn't really surprised to hear about the scandal. "My son's nanny actually told me about it when the story broke, I can't say I was totally shocked," she shared, adding that she was glad their relationship didn't work out.
"I had no doubt that God really did have my back along the way. When Mark dumped me, I thought it was the worse thing ever, but can you imagine if that didn't happen?" she wrote. "And I was laying there in bed when the battering ram came through the door?"
MEET IBT NEWS FROM BELOW CHANNELS