'My Pet Dinosaur' director Matt Drummond shares insights about making the film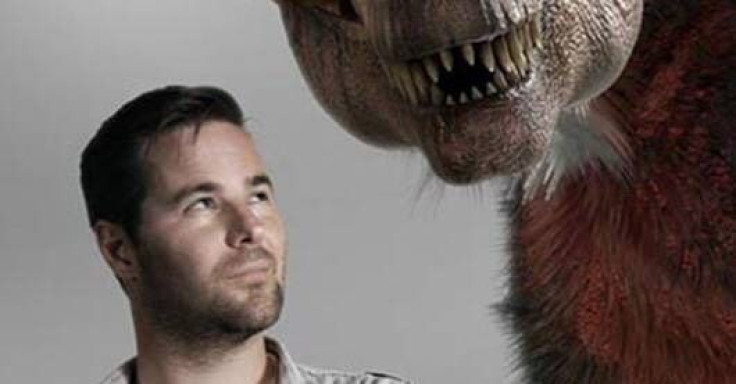 "My Pet Dinosaur" is a Spielbergian-esque family film about a boy and his unlikely friend. The movie premiered on April 22, 2017 in Australia, and the On Demand release of the film is in October. In an exclusive interview with International Business Times Australia, Director Matt Drummond shared his thoughts about the audience response and what he is currently working on.
International Business Times Australia: "My Pet Dinosaur" certainly has got people talking. Your take on the response for the film?
Matt Drummond: I'm really pleased that it has found its audience and seems to resonate with the target age
IB Times: The dinosaur in the film has been compared to "The Water Horse" and "E.T." Can you please talk about the look of the creature and how you developed it?
Drummond: The creature 'Magnus' exhibits rapid evolutionary growth so It made sense for him to start life as something resembling an amphibious animal. His design was influenced by axolotl and mud skippers. The axolotl's gills in particular were a good match for Magnus' horns when he is fully grown. His final form was loosely based on the herbivorous Styracosaurs. I initially thought to have him be a little more T-Rex like but that would naturally ended in our protagonist being food not friend.
IB Times: I saw one fan comment on Facebook, asking if there will be a sequel. Are you considering a sequel? What are your plans for future movies?
Drummond: There are no sequels planned at this point. I'm in production on my next feature entitled "Don't Go Below"; a family film about a boy who journeys into a magical underworld where he discovers is a world full of all manner of creatures and the adventure of a lifetime… Yes there are even some dinosaurs.
IB Times: This is your second movie about dinosaurs as director. What attracted you to this subject as a filmmaker?
Drummond: The work I was doing on documentary films with National Geographic, Discovery Channel and others made the subject matter an obvious choice for my first feature. Kids love Dinosaurs so it made sense to continue the theme with this one.
IB Times: Is there an incident that stands out in your mind from the time you filmed in Australia? What was the filming like?
Drummond: The filming process is always a mixture of triumph and tribulation. I direct, shoot, light, VFX supervise and produce everything which can be tough while wrangling a cast of under 14's as well. My crew was tiny. A crew of 5. I like working with small, talented, focused crews; a dedicated and passionate group that got principal photography wrapped in 28 days.
The cast were wonderful, particularly the young cast and their families. When you cast kids you have to realise you are also casting their parents. I got real lucky with this cast on all fronts.
Overall it was a challenging but extremely rewarding experience.
MEET IBT NEWS FROM BELOW CHANNELS