Miley Cyrus 'never really got over' Liam Hemsworth, claims insiders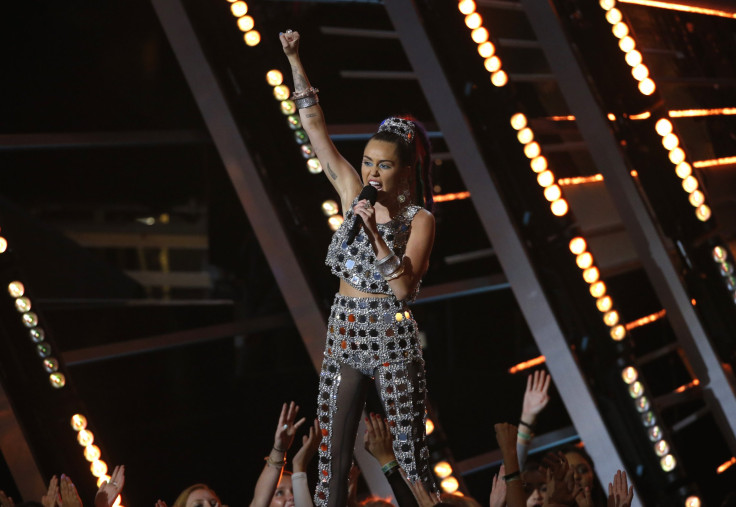 It looks like love is once again in the air for Miley Cyrus and Liam Hemsworth.
In the latest issue of US Weekly, multiple sources have revealed that Cyrus, 23, has been unable to let go Hemsworth and has emotionally struggled to move on after her 16-month engagement to the "Hunger Games" star that ended in 2013.
According to one of Cyrus's friends, "She says she's always loved Liam and always will." Another friend added, "She never really got over Liam."
Well, there is good news for Cyrus, according to an insider, the Aussie heartthrob, 26, still has feelings for her: "He's never met anyone quite like her who has that hold on him."
According to the insider, Hemsworth, who is known for being a reserved gentleman with a clean image, had initially got upset at Miley's transformation from an ex-Disney kid-star and music idol to a controversial exhibitionist pop star known more for baring her skin and her infamous "twerking" than her singing. But he is now ready to accept her back into his arms again.
"He realizss she was growing up and experimenting, he took a step back and gave her time to do that," says the insider, adding, "Miley's always had a special place in his heart."
The two started spending time together following Miley's split from Patrick Schwarzenegger, the son of "The Terminator" star Arnold Schwarzenegger.
Cyrus and Hemsworth, who was recently reported dating his "Independence Day: Resurgence" co-star Maika Monroe, also spent their New Year's holiday together with the latter's family in Australia, attending the Falls Music Festival in Byron Bay together.
Cosmopolitan reported that Cyrus had even cancelled one of her concerts to stay with Liam and his family at Australia.
The US Weekly also confirmed that the couple are dating again. They were spotted kissing and holding hands at a Jan. 8 Golden Globe party thrown by CAA at West Hollywood's Soho House. The pair reportedly left the event in the same SUV.
Cyrus, who is an animal-lover, has also helped Liam adopt a puppy in November. After the "We Can't Stop" singer flagged a puppy from Wylder's Holistic Pet Center and Rescue in Los Angeles's Studio City neighborhood on Nov. 15, the actor adopted the dog.
"Miley sent him a ton of photos," a source told Us Weekly at the time. "Liam was asking for photos of the dog being held. Liam got back from China and literally came right to Wylder's to take the dog home."
The horizon is looking all bright and sunny for the couple now and it seems they are giving their relationship another chance.
"They've been talking for a while, and now they're seeing each other again," says the insider. "They are seeing where it goes before officially getting back together."
MEET IBT NEWS FROM BELOW CHANNELS