Meryl Streep-Donald Trump: Oscar-winning actress transforms on stage; Performance at Park Public Theater Gala stuns audience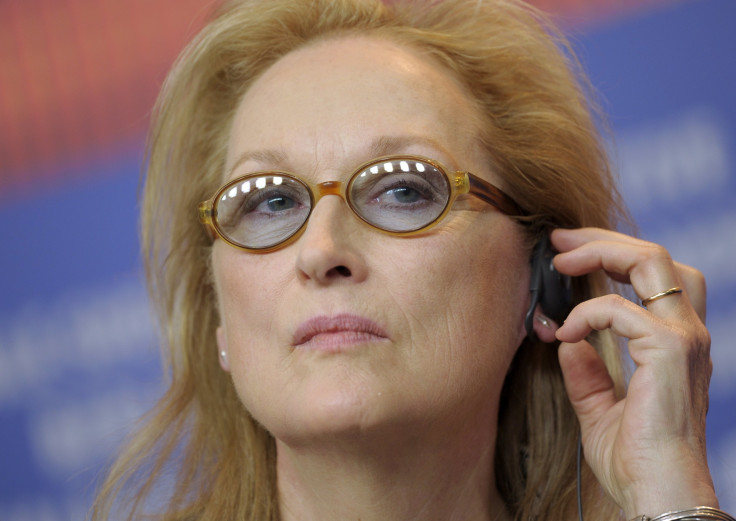 Three-time Oscar winner Meryl Streep set the stage on fire in Central Park, Park Public Theater Gala, New York on Monday (local time) impersonating the presumptive nominee of the Republican Party for President of the United States, Donald Trump. "The Iron Lady" actress, in an orange face makeup and Trump-like hairstyle, did an incredible version of the Republican candidate. She did not forget to include the pursed lips and low-hanging belly, which is so trademark Trump.
According to The New York Times, Streep, while singing, even got the "braggadocio-inflected voice" perfect. She was the closing act along with Christine Baranski, doing a number from the Cole Porter musical "Kiss Me, Kate," known as "Brush Up Your Shakespeare." Streep was part of a gala benefit celebration that was a tribute to Shakespeare at the Delacorte Theater.
Streep's performance was a surprise even for the event organisers, with the theatre's artistic director, Oskar Eustis, praising the performance and giving total credit to the actress.
"Utterly her idea, beginning to end. There were skeptics, there were doubters, but one of those skeptics was not Meryl Streep. She was absolutely sure she could do it. None of us had seen her in costume or makeup, till she walked out tonight," Eustis said.
Actress Kate Burton, who was present with "The Devil Wears Prada" actress in the dressing room, along with Baranski, Phylicia Rashad and Lily Rabe, said it was possible only for an actress of Streep's calibre to pull off such a feat. The actress reportedly skipped dinner and holed up in her dressing room rehearsing and getting into Trump's character.
"She was showing us this thing that Donald Trump always does ... He apparently does this thing, where he goes to close to his jacket but it doesn't close all the way, and so he kind of goes for it and then he tries to close it again," Burton said.
Streep entered the stage in a white shirt, black suit and a long clownish tie. Everybody was stunned to see the actress' transformation. Even cast members could believe their eyes as they had only glimpsed the actress with the Trumpian coif in rehearsal. Baranski, in a black Hillary-esque pantsuit, did the finale with Streep.
"I appreciate the interest, but this was a one-off, a once in a (last in a) lifetime appearance of this character," Streep said in a statement that she issued through a Public Theater spokeswoman on Tuesday afternoon.
Watch actress Meryl Streep impersonate Donald Trump here.
MEET IBT NEWS FROM BELOW CHANNELS