Mass Effect Andromeda Romance: Guide and advice on flings and relationships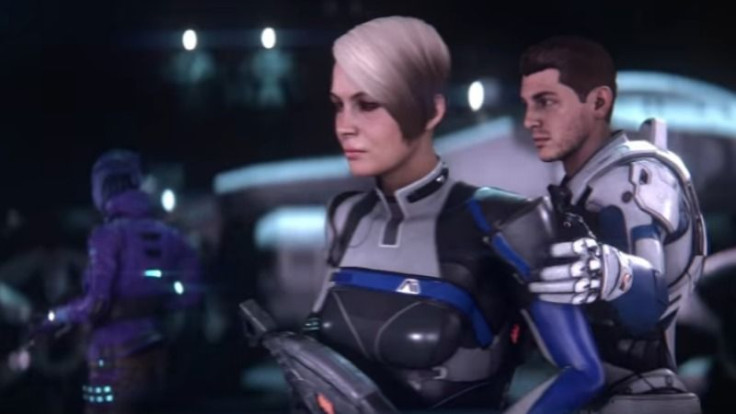 Like other titles in the series, "Mass Effect: Andromeda" allows players to build relationships with fellow crew members. Most of these relationships can turn romantic and in this guide, we will brief you about how the system works and the best strategy for each of the main characters.
Romance Character Guide
Depending on which character you play, whether you choose to use Scott or Sara Ryder, there are romance options available. According to VG247 and GamesRadar, below is a quick rundown of the gameplay romance:
Male Ryder Romances:
– Avela
– Cora Harper
– Gil
– Keri
– Peebee
– Reyes Vidal
– Vetra
Female Ryder Romances:
– Jaal
– Keri
– Liam
– Peebee
– Reyes Vidal
– Suvi
– Vetra
Bisexual Romances
– Peebee
– Vetra
– Reyes Vidal
– Keri
Dead end flirtations
– Lexi
How To Romance Characters
While romance liaisons aren't required, for those who are interested in learning about how to get upfront and personal with the characters, here's how to do it.
Andromeda makes use of easy-to-interpret symbols that prompts you on what choices to make if you're interested in going to the next step. First, the heart symbol means that it's a romantic dialogue option. This, however, doesn't guarantee you'll close the deal. US Gamer explains that conversations and a loyalty mission are necessary before you become physical.
The first step is to answer your emails. After each mission, head to the Tempest ship and check your mail. This mode of communication aids in furthering relationships. You should also take the time to talk to your crewmates. Most of the time, they won't be interested in talking but exhausting your options.
Relationships can be built once you're settled on Eos. Upon return to Tempest, you'll note that crew members are more willing and able to dialogue. Remember that you can talk to crew members twice after a complete mission. Talking to your crew will help strengthen bonds and relationships. Also, make the effort to go on Character Loyalty Missions because completion of these builds on existing relationships.
Keep in mind that your gender affects the relationships you can pursue. Characters are pretty clear about their interest in you. Be sure to select the "heart" dialogue so you can go deeper into the path of romance.
MEET IBT NEWS FROM BELOW CHANNELS