'Mass Effect: Andromeda' DLC, Season Pass, release date, resolution & frame rate: BioWare doesn't want any 'No Man's Sky' connection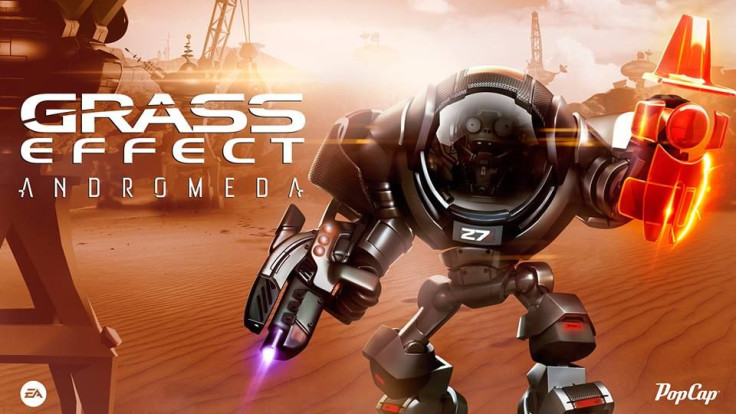 "Mass Effect: Andromeda" will release on Xbox One, PS4 and PC on March 21 and Bioware's Aaron Flynn has confirmed via Twitter that there will be no Season Pass for the game. As the developer is known for supporting their games with amazing post-launch single-player expansions, "Mass Effect: Andromeda" will also get a post-launch DLC. Moreover, the game has a multiplayer mode that can endlessly receive DLCs.
According to GamingBolt, BioWare is extremely busy finishing up "Mass Effect: Andromeda" and readying for a March release. Hence, it has no plans to discuss DLCs as of now. The Season Pass news is being considered a clear indication that the developer team hasn't yet started working for any DLC and that's why they can't reveal any plans for it. However, once the game is out, BioWare will start working on it as additional content of the game.
According to VG24/7, "Mass Effect: Andromeda's" resolution and frame rate has not been finalised yet. Flynn had earlier said that the last time he checked, BioWare had the game running at par with other Frostbite games, 1080p on PS4 and 900p on Xbox One. The console versions of the game are all locked at 30fps though PC has an uncapped frame rate. The PS4 Pro version of the game is running at 1,800p with checkerboard rendering.
PC users will always be at an advantage as with the powerful rigs, they can boost things up significantly on PC. With "Mass Effect: Andromeda," BioWare is doing something really interesting. It is keeping its cards close to its chest. This is brilliant marketing as the developer is revealing certain systems and segments but is holding back on the larger details. This is something AAA blockbuster game developers hardly/never do, writes Forbes.
However, BioWare is also worried that fans will associate "Mass Effect: Andromeda" with "No Man's Sky" due to similar game elements of galaxy exploration, though the latter flopped big time. BioWare definitely does not want this to happen to its ambitious venture.
Watch "Mass Effect: Andromeda" – Official Gameplay Trailer - 4K here.
Source: YouTube/Mass Effect
MEET IBT NEWS FROM BELOW CHANNELS