Marvel's 'Jessica Jones' is not for kids; offers too honest depiction of sexuality, says critics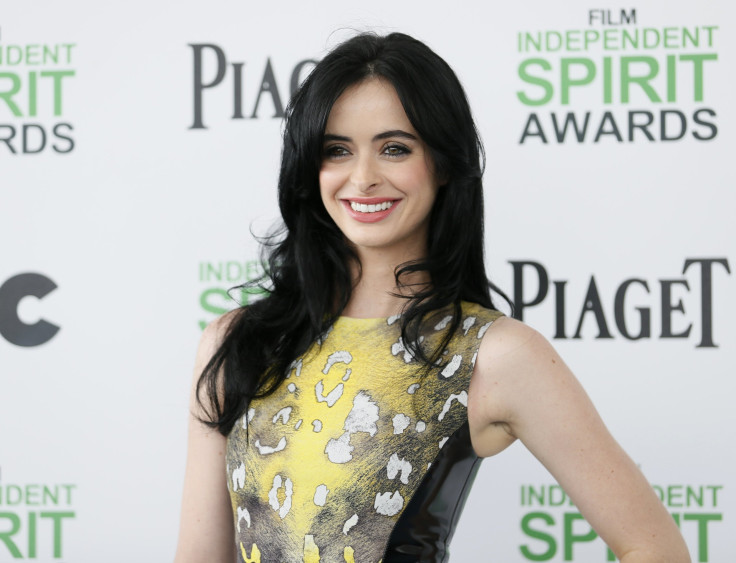 At the recently held New York Comic Con, the pilot episode of the upcoming Marvel series "Jessica Jones" was shown. Some of the selected critics found the content too honest, which may actually provide a new take on the way Marvel presents its heroes.
The Los Angeles Times reported that Marvel's "Jessica Jones" is an adaptation of the comic "Alias" by Brian Michael Bendis. The show is created and produced by Melissa Rosenberg. The story revolves around a former female superhero who became a private investigator. Krysten Ritter takes on the role of the titular character, who is still plagued by her past and aims to find serenity by living a less hectic, life solving crime. She will also be dealing with addiction, PTSD and other problems.
Other characters are also set to appear in the series, such as Luke Cage (Mike Colter) and Kilgrave/Purple Man (David Tennant), among others.
"'Jessica Jones' is shockingly and refreshingly honest in its depiction of sex and sexuality – especially compared to the rest of Marvel's cinematic and televised output, which tends to be heterosexual and vanilla on the rare occasions when it dares to be sexual at all," Vulture's Abraham Riesman says.
Riesman added that a sex scene taken straight from the comic book "Alias" was the way real life adults should have sex, not in the fashion the suppressed superheroes do on TV. He noted how the audience at NYCC were fascinated and interested at the new take.
Eric Goldman of IGN notes that the sexual content resulted to some nervous laughter from thousands of viewers.
Before screening, Jeph Loeb warned the audience that the content will not be kid oriented. Based on the racy pilot, "Jessica Jones" is expected to feature issues and details that the Marvel Cinematic Universe tried to avoid in the past. Compared to simply fighting a variety of enemies, Jones will be going on an emotional journey. The first episode will focus directly on Jessica, her experiences and her goals, writes Katharine Trendacosta of io9.
The upcoming show "Jessica Jones", consisting of 13 episodes, will air on Nov. 20, 2015 on Netflix.
Watch the teaser trailer on "Jessica Jones" here.
Source: YouTube/Netflix
Contact the writer of this story at feedback@ibtimes.com.au or let us know what you think below.
MEET IBT NEWS FROM BELOW CHANNELS