'Married at First Sight': Jesse Konstantinoff's letter to Michelle Marsh caused Twitter outbreak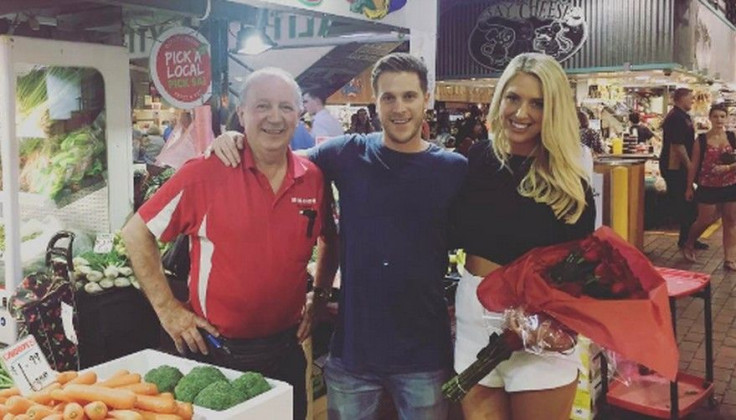 A certain letter written by "Married at First Sight" groom Jesse has sparked some negative feedbacks from fans watching the show all through social media. It appears that Jesse's creation was not enough to express his feelings for his wife Michelle and now he is being judged for it.
The supposedly heartfelt and emotional message of Jesse Konstantinoff apparently backfired on him as soon as he read it out loud for the viewers to hear. This scenario sparked a massive Twitter outbreak after Tuesday night's episode.

Originally, the letter was supposed to highlight the next stage of the couple's relationship using a metaphor. Jesse's way of professing his love to Michelle Marsh was labeled as childish and lacklustre by fans through social media site Twitter.
As stated in the Fix, Jesse's note says that he has "seen the door." He further continues with the metaphor wherein he tells Michelle that he needs her to find it as well in order for them to both walk through it. The letter continues that if the they walk through the door, their relationship could be one that would last a lifetime. Finally, Jesse concluded with the words: "I want you to take this week to really think about what you want, I'm just hoping you find the door like I have."
This was during the couple's final picnic date beside a harbour. The whole letter was read in front of thirty one- year-old Michelle who listened intently to every word Jesse uttered.
In response, Michelle tried her best to make an appreciative reply for the letter that Jesse wrote. She says, "Thank you for that letter, that's really nice" and gives Jesse a quick kiss on the cheek as a gesture or her appreciation.
Fans expressed their dismay on how the retail worker envisioned their relationship with a "door" metaphor. One fan even stated, as quoted by the Daily Mail, that the only door that Michelle would find is the exit.
The Daily Mail also showed several other tweets that fans made for the so-called door blunder. The reactions differed among Twitter users. Ainsley Lips wrote, "Jesse reading that letter hurt my door. I mean head." Twitter user Claudia meanwhile said, "Let's take a shot every time Jesse says door how bow dah."(see other twitter posts at the bottom of article)
Fans can keep up to date with the Michelle and Jesse' romance by watching "Married at First Sight" on Nine network. The show airs every day, except for Fridays, with different time schedules. The daily schedules can be found in this "Married at First Sight" TV show guide.
MEET IBT NEWS FROM BELOW CHANNELS