Manny Pacquiao Returns To Ring In 2016: Bob Arum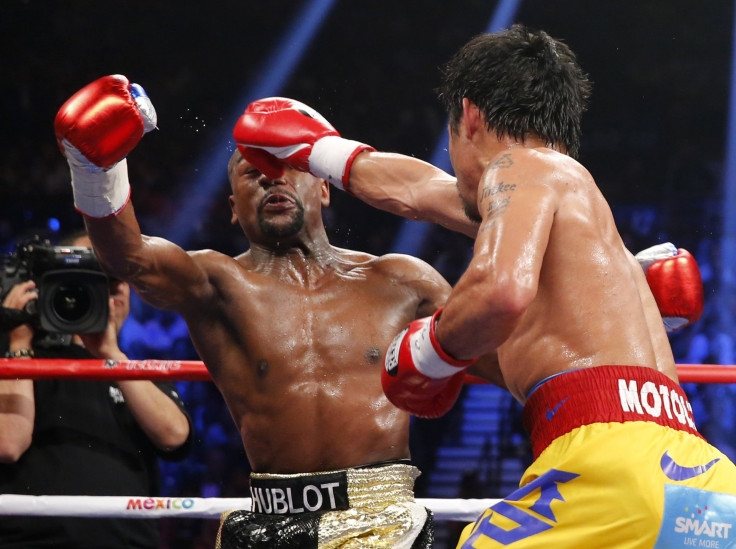 Boxing promoter Bob Arum is confident that his ward, Filipino heavy hitter Manny Pacquiao, will return to the boxing scene in early 2016. The declaration comes after seeing the progress of the eight division world champion in the rehabilitation of his injured shoulder.
"Manny is coming over to see the doctor and then he will start his serious rehab," Arum recently told ESPN. "He'll stay here for probably about two weeks and then he will go back to the Philippines. One of the rehab guys will go with him to make sure he is doing his rehab program the right way."
Pacquiao is expected to be sidelined for nine months after sustaining a torn rotator cuff ahead of the fight opposite Floyd Mayweather, Jr. The match has been dubbed the "Fight of the Century" and produced lacklustre reviews mainly due to the contrast in styles of the fighters. On top of that, "Pacman" is being chased by a suit centred on his non-disclosure of the ailment which affected his performance during fight night, and indirectly the betting behaviour of boxing followers.
Despite the disappointing show, the Filipino congressman has hinted about continuing his career because of his yearning to bring pride to his country. His promoter, Arum, is on-board with the concept and is keen on pairing Pacquiao with WBO light welterweight champion Terence Crawford (28-0, 18 Kos). Arum's Stable Top Rank is still holding out hope for a rematch with Mayweather but all signs point to the American boxer resting on his accomplishments and book a swan song for the end of 2015, all but closing the door on a Pacquiao-Mayweather II.
Nevertheless, Arum maintained that with two healthy shoulders, Pacquiao is well equipped to give Mayweather a run for his money. He cited that his ward was able to produce a competitive bout despite the injury as shown in the scorecards of two of the three judges who both saw the fight as 116-112. If the Mayweather fight is unlikely, "Pacman" still has alternatives to chase better pay-per-view buys aside from Crawford with attainable big names such as Miguel Cotto, Amir Khan, Canelo Alvarez and Marcos Maidana on board.
For concerns on this story, contact the author at hidalgovincentpaul@gmail.com.
MEET IBT NEWS FROM BELOW CHANNELS