'The Mandalorian' TV series spoilers: Building a new world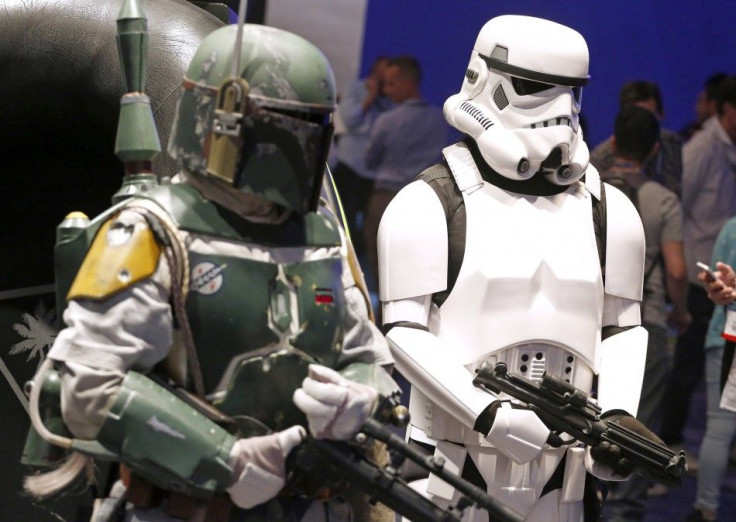 Filming of the new "Star Wars" live action TV series "The Mandalorian" has begun, and pictures from the production set have surfaced online. The production crew has built a new world for the series, and the pictures from the set tease this new world. The following article contains minor spoilers.
According to a report by MakingStarWars, a giant blast door has been constructed on the set in what is being described as a "Tatooine" set, suggesting that the show will be based on a desert planet.
The leaked pictures tease the doors have been cut open. It isn't clear who forced their way into the door and what lies inside.
According to another report by MakingStarWars, a large piece of volcanic rock was placed in the production set recently. The significance of this set piece isn't clear at the moment.
Some fans have reportedly suggested that this black rock is the Black Spire from Galaxy's Edge. However, the report suggests that that may not be the case here, but it does concede that it is possible.
The TV series is set in a timeline that is 30 years before the events in Galaxy's Edge. So, it is possible that this is the Black Spire, and it looks slightly different.
The production crew has reportedly completed the street set. The pictures show the building facade on either side of the street.
An actor covering his costume in a black robe was reportedly spotted on the set recently. The actor is expected to be playing a Mandalorian in the TV series, but there is no confirmation of that.
The report notes that there may be Stormtroopers and Star Destroyers featured in the TV series. After the fall of the Empire, the remnant members of the Imperial army may have to resort to loot and pillaging in order to survive.
MEET IBT NEWS FROM BELOW CHANNELS