'Machete Kills' actress Sofia Vergara had clever way of wrapping gifts for Ellen DeGeneres' 59th birthday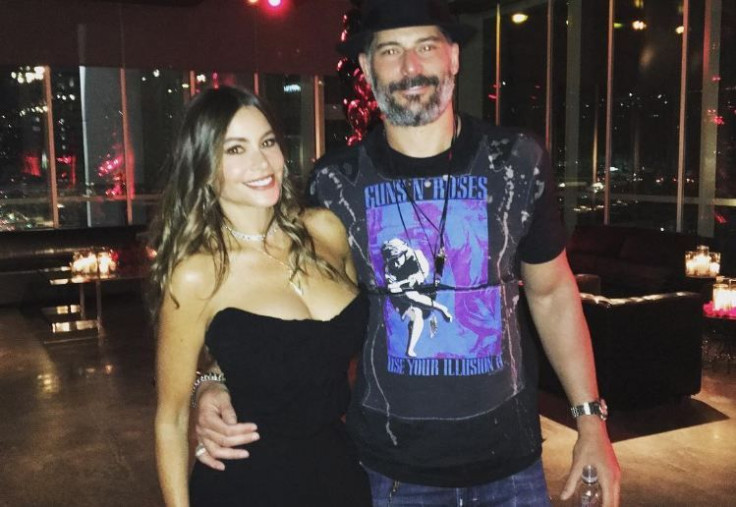 Remember the sexy but vicious brothel leader from "Machete Kills," who hated men? The Columbian-American actress who played Madame Desdemona in the Machete franchise is back in the news for doing something really out of the line in a recent Ellen DeGeneres show.
Sofia Vergara missed the host's 59th birthday on Jan. 26. This apparently led her to do some thinking and coming up with a plan to make up to her dear friend Ellen. So, when the busty star walked out on stage for her appearance on the show, she was quick enough to convey her apologies and pulled out the gift which she had cleverly wrapped in… well, her boobs?
"I forgot your birthday. It was, like, a couple of weeks ago, no?" Sofia asked Degeneres while pulling the bottles out of her cleavage. "But I brought you a little gift because I was thinking of you."
"I went to Bora Bora," she continued. "So I used two days of it, but I think you have leftover like two or three days for when you travel," Sofia said, adding that one of the bottles was for Ellen's wife, Portia de Rossi.
Ellen, who is known to be quick-witted and funny, gladly accepted the gift and thanked the actress for her generosity. "Thank you so much," she said, adding a little humour, "they're nice and warm!" Vergara joked further, saying, "Why do you need to bother with a purse when you have gigantic boobs, no?!"
The gorgeous Columbian actress, who was in Bora Bora to celebrate her husband Joe Maganiello's 40th birthday last month, went on to dish out some of the details about the trip. The party was "Joechella" themed, she revealed. "It was great. It wasn't that big, it was only like 150 people."
Vergara further said that the party was fun for her husband and that he did all he wanted to do. "He only allowed me to do a little bit of decoration, nothing crazy," the actress said, adding that she just got the balloons, the flowers and the cake while hubby Joe took care of the rest. She also told Ellen that her husband further arranged an '80s band for the party in addition to good food and alcohol for his friends. "I love to see him happy," she said, "and I love that he's getting old."
Manganiello and Vergara have been married since 2015. According to Daily Mail, the actress' 24-year-old son Manolo Gonzalez-Ripoll Vergara was also there for the party. Watch "The Ellen Show" in Australia exclusively on Channel 9 Monday to Friday, at 12:00 p.m.
MEET IBT NEWS FROM BELOW CHANNELS