'The Last Of Us 2': Creative director Neil Druckmann on the highly anticipated sequel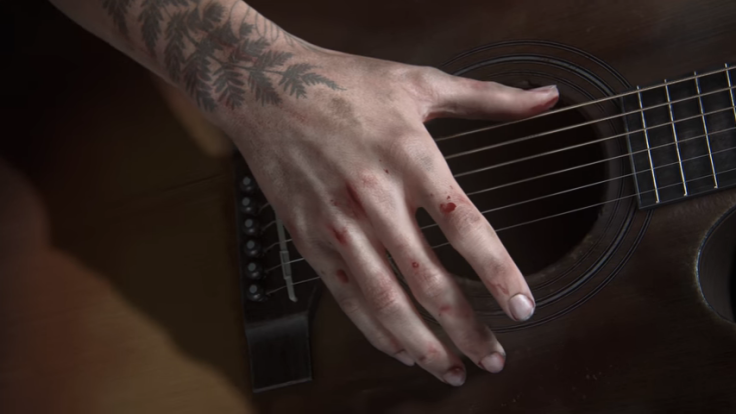 "The Last Of Us 2" was officially revealed during the PlayStation Experience event earlier this month. Since then, various rumours and theories have made rounds online, but creative director Neil Druckmann has been quite secretive about the title's actual storyline.
READ: 'The Last Of Us 2' spoilers: Neil Druckmann reveals theme behind title, Ellie to fight against her past
In 2014, Druckmann had an interview with Eurogamer about a then-unconfirmed sequel to "The Last Of Us." He told the publication that the only reason game developer Naughty Dog would release one is if it had a narrative that was worthy of the franchise. "Can we tell people a story that's really worth telling and that's not repeating itself?" he rhetorically asked. The same has apparently been found.
Watch the official teaser trailer for "The Last Of Us 2"
The trailer does not showcase any gameplay, but instead provides the tone of how "The Last Of Us 2" will feel throughout the duration of the game. Ellie plays a melancholy song on the guitar, and Joel -- who is illustrated as just a silhouette -- speaks to her after. She tells Joel that she is sure about hunting down and killing a mysterious group of individuals.
After the reveal at PlayStation Experience, Druckmann sat onstage with Ashley Johnson and Troy Baker, who voiced Ellie and Joel respectively. The group did not reveal much about the actual storyline, but Druckmann did confirm that the title will mainly revolve on the theme of "hate." He also made time to assure audiences that Naughty Dog has treated the beloved characters with respect.
The original team are not collectively working on "The Last Of Us 2." Bruce Straley, in particular, is not returning as co-director or anything else. He has taken some time off after working on "Uncharted 4." However, Oscar-winning composer Gustavo Santaolalla is back to work on the game's score.
READ: 'The Last Of Us 2' spoilers: Ellie is intent on avenging Joel's death as she imagines his constant presence
"The Last Of Us" was originally released in 2013. Naughty Dog's bet into the zombie trend proved successful, as the title quickly became one of the most popular in its generation. And because of this, the bar is set exceptionally high for "The Last Of Us 2." Nevertheless, Druckmann has confirmed that the sequel will relate to the original game and that -- together -- the two "are going to tell this much larger tale." No release date has been provided at this time.
MEET IBT NEWS FROM BELOW CHANNELS