'The Last Kingdom' series 2 episode 6 preview and spoilers: Alfred at it again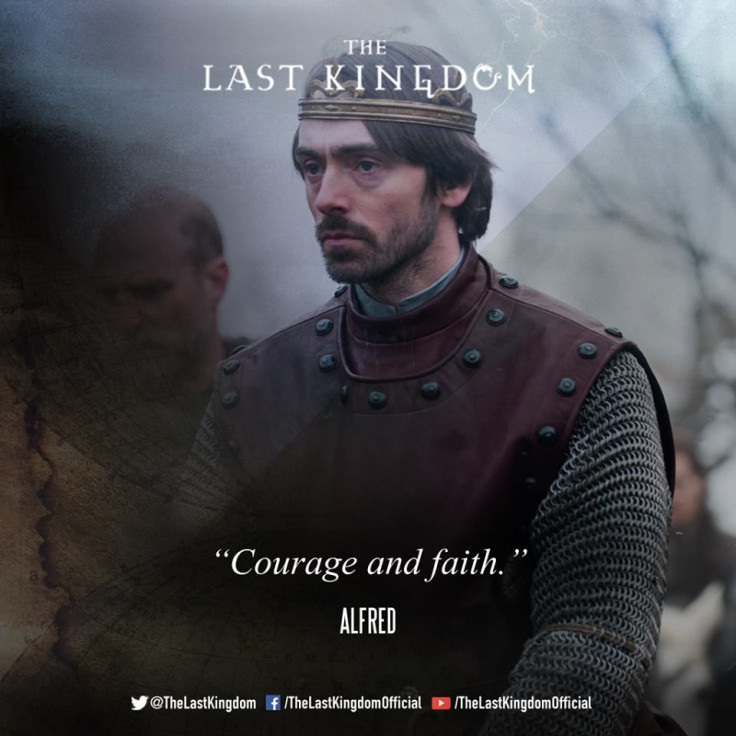 There will be another big confrontation between Alfred and Uhtred in "The Last kingdom" series 2 episode 6. A preview video released online shows the two characters talk about why the young warrior broke the rules set by the king, and his actions have earned him more mistrust. The following article contains spoilers.
Alfred (David Dawson) had personally set the rule that none of his subjects will break the truce with the Danes or cross over into their territory. Uhtred (Alexander Dreymon), however, slipped past the border to see a dead man come back to life and prophesize his rise to become king one day.
This does not sit well with Alfred, who questions Uhtred's loyalty. The king calls the actions of the Dane as that of a spy, and says his actions have made it difficult to for him to trust Uhtred.
More than the question of Alfred's enemies calling one of his followers a king, what is more vexing for him is the fact that his strongest warrior refuses to accept Christianity and continues to follow his religion. Add to this the fact that the warrior is a confident leader who doesn't bow to others, not even the king.
Uhtred was forced to serve Alfred in "The Last Kingdom" series 2, a fact that the king is keenly aware of. Alfred points out how the Dane serves reluctantly, while the warrior emphasizes that he is serving the king, despite the conditions under which he was forced to agree to it.
The situation is making a cautious Alfred very concerned. It would have been easier for the king if he knew the Dane a little better and understood him. He readily admits that this is a cause for increasing concern.
When Alfred confronts Uhtred about the fact that his enemies call the Dane a king, he replies by pointing out that they call Alfred a weasel, and adds that neither claim is true. However, the answer fails to convince the king.
Is this the beginning of Uhtred's journey to becoming a king? The Dane has not made any plans to betray his king yet, but that may change if Alfred makes one wrong move, especially when it comes to the Dane's wife.
There will be high drama in "The Last Kingdom" series 2 episode 6. Uhtred appears to be fighting more personal battles now, although he had hoped to spend some time relaxing with his family.
Credit: BBC/ YouTube
Related Stories
'The Last Kingdom' series 2 episode 5 recap and spoilers: Dead Dane speaks
'The Last Kingdom' series 2 episode 5 preview and spoilers: The Viking brothers are not done yet
MEET IBT NEWS FROM BELOW CHANNELS