'The Last Kingdom': New video takes fans behind the scenes with Harry McEntire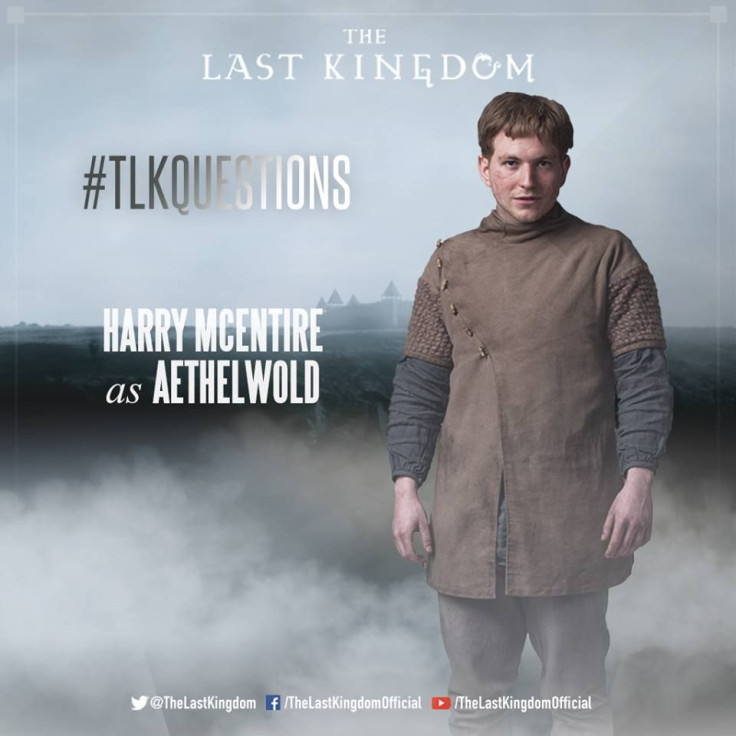 A new behind the scenes video released online takes the fans around "The Last Kingdom" set, teasing a typical day in the life of cast member Harry McEntire working. The viewers get to see the filming of some of the scenes of season 2. The following article contains minor spoilers.
After jumping on to his car that takes McEntire (Aethelwold) to the set, the first thing the actor has to do is figure out where his trailer is parked. They seem to be moving those around quite a bit on the set. With makeup done and putting on the costume, the actors exchange pleasantries before filming begins.
McEntire's character may have a frosty relationship with the king's wife Aelswith (Eliza Butterworth), but the two actors get along pretty well with each other when the cameras are not rolling.
The video also shows the filming of a scene, in which Alfred (David Dawson) gathers all the ealdormen of his kingdom to discuss the imminent threat posed by two Viking brothers. McEntire and Dawson can be seen having a discussion before filming their scene.
One of the shots in the video appears to have caught McEntire sleeping in between takes. The actor vehemently denies that he was sleeping and says that he was just resting his eyes to give his best performance when the filming begins.
Filming the behind the scenes video was a bit of a challenge for McEntire, with Butterworth and her on screen daughter Millie Brady (Aethelflaed) doing their best to distract him. After a few takes, McEntire gets into the flow and does his best to give the fans a glimpse of what they had been doing on the set that day.
Since it was Friday, all the cast members, McEntire reckons, will go to the pub. The cast members are enjoying their break at the moment, while they too wait for "The Last Kingdom" to be picked up for season 3.
Credit: The Last Kingdom/ YouTube
MEET IBT NEWS FROM BELOW CHANNELS