'Keeping Up with the Kardashians' update Oct 30 episode: Rob Kardashian hurts the family's peacemaker, Kim Kardashian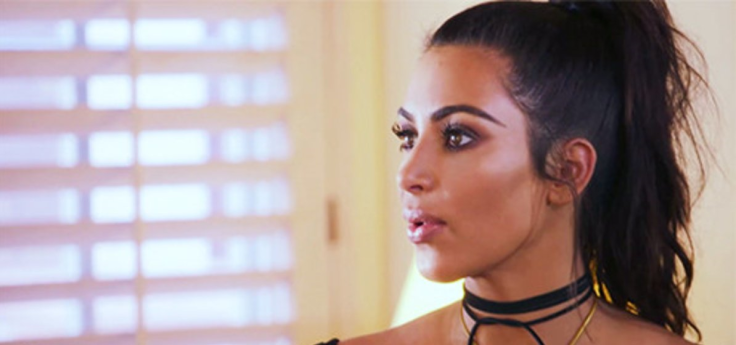 On the 'Keeping Up with the Kardashians' Oct. 30 episode, Kim ranted to her family saying that she was sick of Rob's excuses. "Enough with the excuses. We're never going to believe him. If he didn't wanna come, don't come. I'm just sick of making excuses for him."
Kim and Khloe Kardashian were urging their brother to attend their grandmother's, MJ, 82nd birthday in San Diego. But Rob told his sister Khloe that he preferred not to show up with his usual ensemble. Instead, he wanted to wear a baseball hat and sweat shorts. Kim also sent him a stylist but Rob felt worse. "That's a shame. Rob should've been the one to come," MJ admitted.
In the same episode, Khloe also has a vent session with her sisters, Kim and Kourtney Kardashian. Rob left his pregnant fiancee, Blac Chyna, for five days without checking on her. "We can't act like what he's doing isn't wrong. How dare you leave a pregnant woman. I don't give a f---. You [Rob] still need to check on her," Khloe said to her sisters. "I don't care if it's our brother. Facts are facts. It's crazy how he's acting. That's so f–ked up!"
She even asked Kim a question that led her sister to speak during the vent session. "Would you be happy with Kanye [West] if he disappeared for five days and never reached out to you?" Kim disagreed and replied, "No, I'd die."
Rob apologised to his sisters and everyone accepted his apology.
Meanwhile, Blac has been facing rumours with singer Pilot Jones as he reportedly claimed to be the father of Blac's unborn child. She denied the accussations and posted on her Instagram that Pilot is gay. In turn, according to RadarOnline, Pilot has filed a police report against Rob, demanding a paternity test from Chyna.
MEET IBT NEWS FROM BELOW CHANNELS