Katy Perry shades Taylor Swift during Kanye West's performance of 'Famous'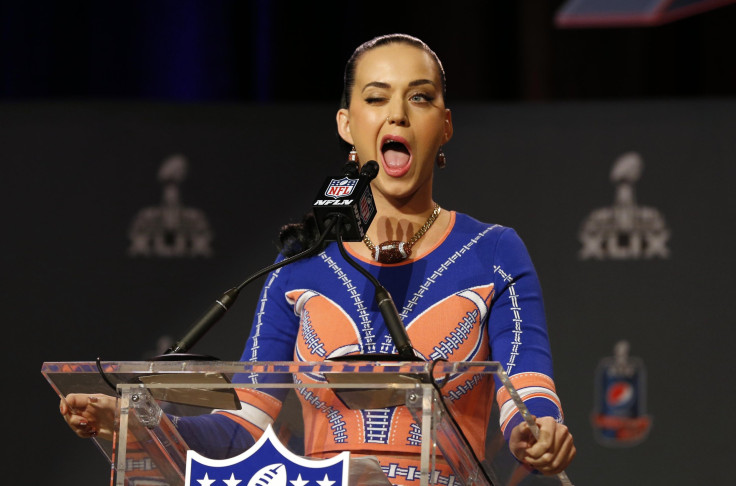 Katy Perry is not doing well in putting her feud with Taylor Swift behind her -- nor does she seem to be trying to. During Kanye West's concert last week, Perry posted a SnapChat video of her throwing some serious shade at the "Bad Blood" singer.
READ: Katy Perry strips naked for Voter Registration campaign [VIDEO]
The video, which was also shared over Perry's Instagram story, showed the 32-year-old singer swaying along to the catchy beat of "Famous." "For all my Southside n------ that know me best/I feel like me and Taylor might still have sex/Why? I made that b---- famous," Kanye rapped as Perry scrunched up her face. As the song went on, Perry widened her eyes in an extreme close-up.
West's concert was the cherry on top of Perry's 32nd birthday celebration, which was on Oct. 25. After the concert, Perry enjoyed a hotdog, danced with Helsey and even dove into the pit. Earlier that day, she enjoyed a massage, had a bacon cake for breakfast and put in a vote for Democratic presidential bet Hillary Clinton.
READ: Taylor Swift, Katy Perry et al. cheer on 'America's Got Talent' winner Grace Vanderwaal
The feud between the two seems to have been going on for some time. Some reports claim that it began when Perry tried to steal the backup dancers from Swift's "1989" tour. On the other and, Perry said in September that she would collaborate with Swift if the "Style" singer apologises -- but it was not disclosed what the apology would be for exactly.
Katy Perry expects an apology from Taylor Swift
The dislike that one has for the other is really quite unfortunate as the two work in the same industry and share plenty of the same colleagues. Over the weekend, both singers attended Drake's birthday celebration. And to make things even more awkward, John Mayer, who dated Perry and Swift at different points, was there as well.
According to a source of E! News, Perry and Mayer briefly spoke to each other and were friendly. However, Swift did not bother to speak to either of them.
MEET IBT NEWS FROM BELOW CHANNELS