John McCain's farewell statement takes a dig at Trump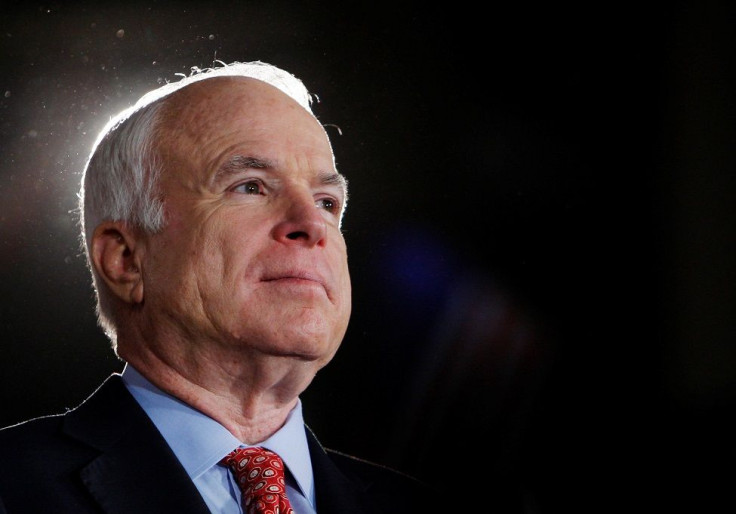 US Senator John McCain's final statement appears to take a shot at US President Donald Trump. The former presidential hopeful and Vietnam War hero died Saturday, a day after his family announced he would stop undergoing treatment for his brain cancer.
On Monday, his former campaign manager, Rick Davis, was emotional as he read McCain's farewell statement. The senator thanked his countrymen for allowing him to serve them as a military man and as a politician. He also gave praise to his family, saying he was proud of his wife and children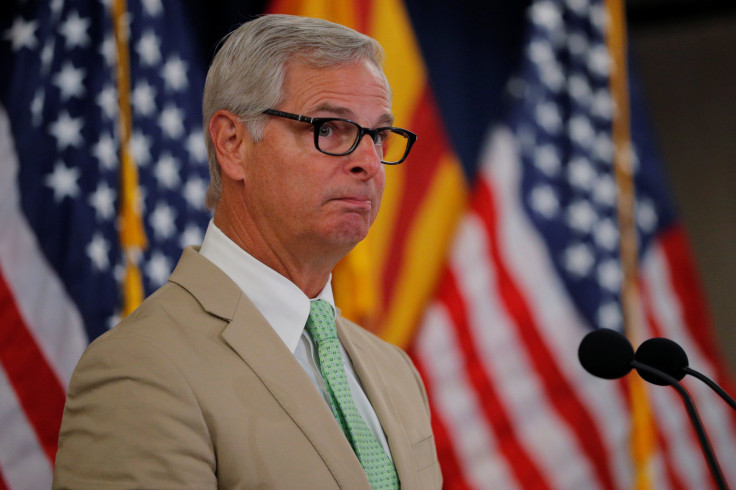 A few lines from the statement appear to be a dig at Trump, though. Without naming names or mentioning politics, he said American hide behind walls rather than tear them down.
"We weaken our greatness when we confuse our patriotism with tribal rivalries that have sown resentment and hatred and violence in all the corners of the globe. We weaken it when we hide behind walls rather than tear them down, when we doubt the power of our ideals, rather than trust them to be the greater force for change they have always been," he said.
The walls, as the media note, perhaps pertained to Trump's infamous walls that he promised to build to keep immigrants from Mexico out of the country. McCain had been a vocal opponent of Trump, who belittled his contributions to the military and the sacrifice and sufferings he had gone through after being captured during the war.
McCain, in his final statement, also mentioned losing to the presidential election in 2008, in which he was defeated by Democratic candidate Barack Obama.
"Ten years ago, I had the privilege to concede defeat in the election for president. I want to end my farewell to you with the heartfelt faith in Americans that I felt so powerfully that evening," he said.
"I feel it powerfully still.
"Do not despair of our present difficulties but believe always in the promise and greatness of America, because nothing is inevitable here. Americans never quit. We never surrender. We never hide from history. We make history.
"Farewell, fellow Americans. God bless you, and God bless America."
Trump concedes to pressure
Trump has finally agreed to honour one of his biggest critics. The American leader initially refused to pay respects to the fallen politician, only releasing a generic message of condolences with his own photo, not even of McCain, accompanying it.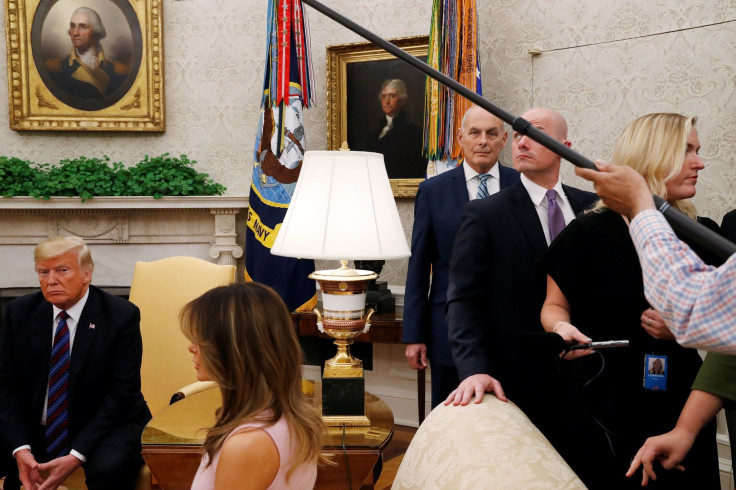 On Monday, when reporters asked him at the Oval Office of his statement on McCain's passing, Trump chose to ignore the question.
The Washington Post also reported on Monday that Trump rejected a proposed statement praising McCain as a "hero" for his military service. Apparently, his staffers proposed making such a statement, but Trump himself didn't want to bestow an honour to his critic.
The White House flag was lowered to half-mast on Saturday evening after McCain's death announcement. It was back to full-mast the next day, despite calls for longer time.
On Monday, Trump bowed to pressure, releasing a statement, saying, "Despite our differences on policy and politics, I respect Senator John McCain's service to our country and, in his honour, have signed a proclamation to fly the flag of the United States at half-staff until the day of his interment."
MEET IBT NEWS FROM BELOW CHANNELS