'Injustice 2' new gameplay gets fans hyped with Aquaman, Supergirl and more villains, dev talks inspiration and customisation hints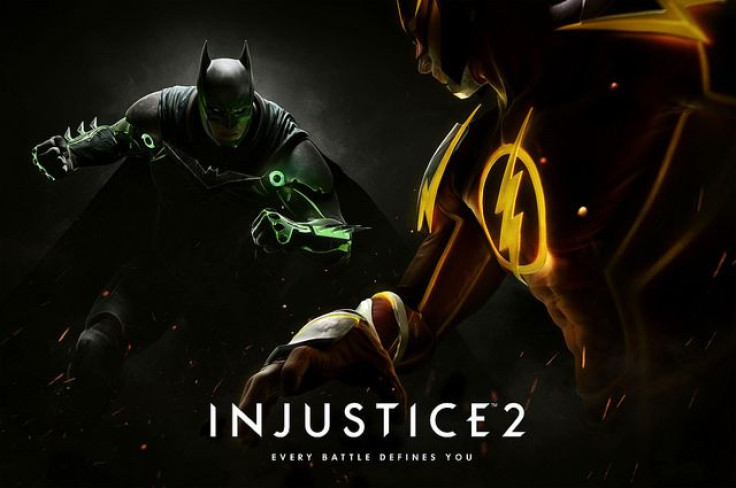 Following the confirmation of "Injustice 2," there's a lot of hype and excitement circulating in the community. This was fueled by the sudden reveal of the "Injustice 2 gameplay trailer.
Seen below, the trailer shows a few more characters, like Aquaman, Supergirl, Grod and Black Manta. Additionally, the character interaction with the environment is also very noticeable, which could hint at deeper-level environment inclusion in "Injustice 2."
As a number of fans have noted, the fact that Aquaman seems to be stealing a lot of the spotlight in the game and that this has not taken away from the hype shows just how good the roster and action is shaping up.
In a recent interview with Rollingstone, Boon and DC Creative Director Geoff Johns, they revealed some recent plans for "Injustice 2," as well as some sneak peeks as to what happens in the game.
Both Boon and Johns have had a good history with the DC franchise and gaming. The report stated that Johns has been a major fan of franchises like the "Arkham" series. Johns also noted that, while DC is just starting out with its own approach to the cinematic superhero movement compared to Marvel, its dominance in the video game industry is undeniable.
As far as plans for "Injustice 2" are concerned, the developer is planning to include a vast array of gears. "Injustice Gods Among Us" mobile fans will know this, as this was part of the big 2.0 update for the title.
Gears are costume and items that can be equipped to make characters stronger. Ideally, this allows for even more powerful characters, even when the maximum XP, health and attack levels have been reached.
But more than this Gears are there to personalise the fighting style. Gears can allow players which aspect of the character they prefer to enhance—they can go for more health, stronger attacks, immunity to specific powers and the like. This will give "Injustice 2" players a more personalised approach and ensure that no two players will have the exact same roster overtime.
While the developer hints at big changes for "Injustice 2," it appears that some of the speculated features in "Mortal Kombat X" will not come to "Injustice 2." Speaking to IGN, Boon confirmed that the sequel will not have fatalities like in "Mortal Kombat X." It seems that this feature will be meant only for the MK franchise for now.
As a new hint, however, a photo tweeted by Boon may be hinting at some included fighters in the roster. The image had "Injustice 2" splashed at the bottom, with icons referencing different heroes and villains.
Among these include Doctor Fate's helmet, Harley Quinn's hammer, Captain Cold's gun, as well as icons for Aquaman's trident, Green Lantern and Superman. One fan at Twitter speculated that the icon on the top right refers to Black Manta's helmet.
MEET IBT NEWS FROM BELOW CHANNELS