'The Hunter: Call of the Wild' announced: 'Most immersive hunting game ever made' introduced to PS4 and Xbox One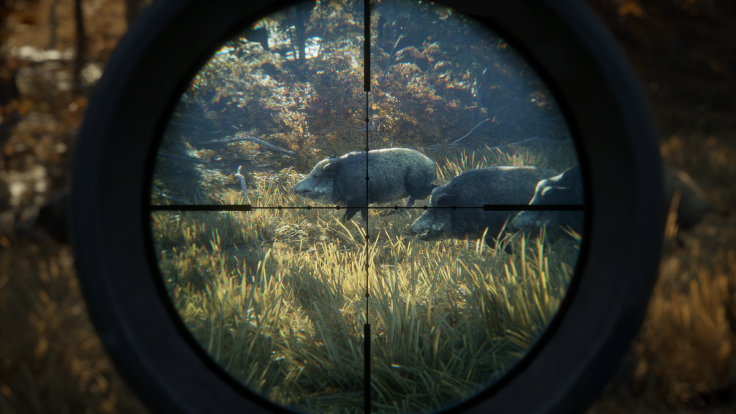 "The Hunter: Call of the Wild" will be released for the PS4 and Xbox One soon. The hit PC immersive hunting game will be brought to the consoles for the first time.
Game developers Expansive Worlds and Avalanche Studios are bringing the most immersive hunting game from the PC to the consoles. According to their official press release, the game will be available for only the PlayStation 4 and Xbox One. This will be the first time the game has seen the consoles. However, the developers promise that players will be able to "enjoy the ultimate hunting experience."
In-house developer team
The developers announced on March 27 that there will be a dedicated in-house team that will work on creating "The Hunter: Call of the Wild" for both the PS4 and Xbox One. There will be a separate team for the PC as developers keep improving the PC version that is available on Steam. Their aim is to include a larger audience in the hunting experience as well as to add more "cool stuff" in the long run.
According to the press release, there are no answers to detailed questions about the console versions as they are still working on the game. In addition to this, there is no release date for the PS4 and Xbox One. However, it will be announced as soon as the project has reached near completion.
'The Hunter: Call of the Wild' gameplay
For those who are wondering about the game, it is an open world that offers the most immersive hunting experience, according to its official site. Players will be able to experience hunting various animals and seeing their complex animal behaviour. The game also includes dynamic weather events, full day and night cycles, simulated ballistics, highly realistic acoustics, scents carried by a revamped wind system and much more. In addition to this, all of the systems work together to boost the immersive gameplay, which helps bring out the hunter in players, according to GameSpot.
Players will be able to explore 50 square miles of terrain that can range from the wetlands and dense forests to lush valleys and open farm fields. In the PC version of the game, players are able to play single player or multiplayer modes. The game can also be played online in co-op and competitive modes. These modes can be played with friends or strangers of up to eight players.
The game was released for PC through Steam on Feb. 16. It has received positive reviews on Steam, and the game only costs about US$30 (AU$39).
MEET IBT NEWS FROM BELOW CHANNELS