'Home and Away' spoilers for March 16: Intense conflicts hound Summer Bay; rekindled romance runs into a challenge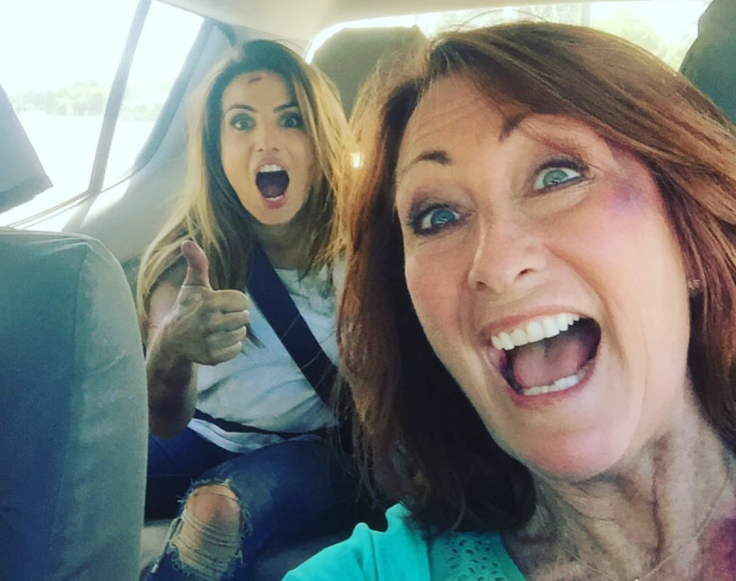 Tension reaches fever pitch on the next episode of "Home and Away," as a disagreement threatens to break a strong friendship. On Thursday, Leah Patterson-Baker (Ada Nicodemou) and Irene Roberts (Lynne McGranger) hit a rough patch as they discuss arrangements for baby Luc.

Aware of the stressful situation at Leah's home and worried for Luc's safety, Irene volunteers to take care of the baby permanently. In the March 16 teaser video, Leah doesn't take Irene's proposal well and explodes in anger. Irene tries to explain her side, saying she wants to make things right as Luc's grandmother. Leah, on the other hand, argues that VJ Patterson (Matthew Little) is the father.

The upcoming episode also features Alf Stewart (Ray Meagher), Evelyn "Evie" MacGuire (Philippa Northeast), Matt Page (Alec Snow), Nate Cooper (Kyle Pryor), Tori Morgan/Tessa Lee (Penny McNamee), Katarina Chapman (Pia Miller), Martin "Ash" Ashford (George Mason), John Palmer (Shane Withington) and Marilyn Chambers (Emily Symons).

Spoiler Alert! This article contains "Home and Away" spoilers. Read only if you want to know more about it.

Back to the Bay reports that Thursday's episode also centres on Tori and Nate, who hit another relationship snag that make them question their compatibility. Evie and Matt, on the other hand, deliver some exciting news to their loved ones.

Elsewhere, Marilyn is stunned when John tells her that he needs a fresh start, which may mean leaving Summer Bay. This leaves Marilyn confused whether to choose between her hometown or the man she loves. John seems to have a good reason to move – Ash continues to blame him for Billie's (Tessa de Josselin) death. In Seven Network's sneak peek of the March 16 episode, Kat is seen trying to stop Ash, who angrily charges towards John. Marilyn cries and reminds Ash that John just got out of the hospital. However, Ash doesn't seem to hear anything and is just intent on hurting the man who indirectly killed his sister.
"Home and Away" recap
In the previous episode, Phoebe still couldn't wrap her head around the fact that Justin proposed. She felt confused – while she loves him, she reckons it's too soon. Later, Phoebe got a chance to talk to Justin alone. When she wondered why he proposed, his simple answer was that he loves her and he wants the whole world to know about it. Phoebe expressed her fears, which were apparently her reasons for sounding like she's allergic to marriage. After hearing Justin's assurances, Phoebe finally said yes.

VJ continued to struggle with taking care of Luc. What's more, the tension between him and Irene over the baby kept growing. Despite being insistent that he could manage very well on his own, VJ soon realised that he can't do it alone. When she wouldn't crying, VJ lost it and shook the crib. He caught himself and was too shocked to care for the baby. Later, Leah arrived and talked to him about what happened. While he admitted yelling at the baby, he didn't tell her about anything else. She told him that it's normal to feel frustrated but he felt like he can't do it anymore. She advised him not to be too hard on himself and assured him that they'll work things out.

The next day, Irene dropped by and VJ told her everything. He also revealed his fear that he'll lose it again. She assured him that they'll do everything to make sure that it won't happen again. That night, Irene told Leah the truth. While Leah said she'll take care of things, Irene offered to let Luc stay with her permanently.

The show also stars Hunter King (Scott Lee), Olivia Richards (Raechelle Banno), Phoebe Nicholson (Isabella Giovinazzo), Justin Morgan/Jack Lee (James Stewart), Brody Morgan/Bart Lee (Jackson Heywood), Mason Morgan/Michael Lee (Orpheus Pledger), Zac Macguire (Charlie Clausen) and Raffy Morrison (Olivia Deeble).

Find out what happens next on "Home and Away," which airs Monday to Thursday at 7 p.m. on Seven Network in Australia. In the UK, the soap airs during weekdays at 1.15 p.m. and 6 p.m. on Channel 5.
MEET IBT NEWS FROM BELOW CHANNELS