'Holby City' Series 19 episode 33 spoilers: Lofty has a blast from the past in 'Enigma' [VIDEO]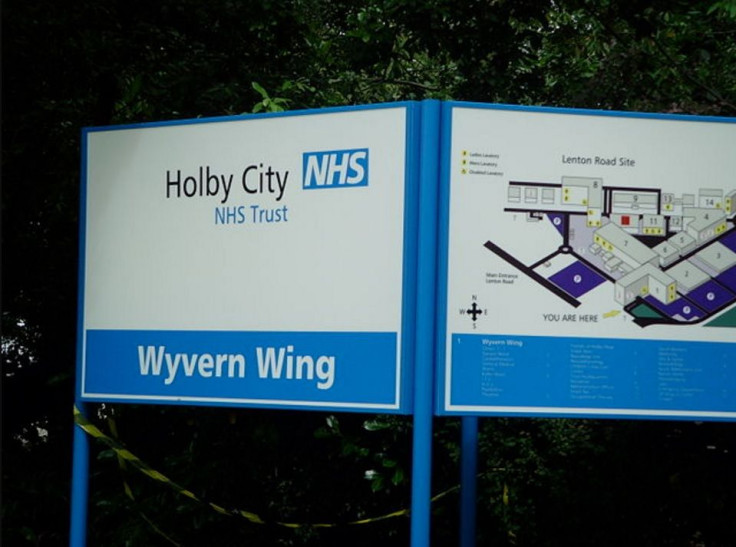 The "Holby City" cast 2017, including David Ames (Dominic), Jemma Redgrave (Bernie), Lee Mead (Lofty), Christian Vit (Matteo), Eleanor Fanyinka (Morven), Nic Jackman (Cameron) and Marc Elliott (Isaac), will have an upcoming episode titled "Enigma." It is about Lofty unexpectedly getting a blast from the past. Read on for the latest "Holby City" episode guide.
Spoiler Alert! This article contains 'Holby City' spoilers 2017. Read on if you want to know more about the medical drama's next episode.
DigitalSpy reports that in "Holby City" Series 19, episode 33, Lofty's friend will be admitted to Keller, forcing him to confront his past. He will realise that he must deal with it as well as the demons that continue to haunt him in order to get his life back on track. Meanwhile, Jasmine (Lucinda Dryzek) will be worried and embarrassed when she can't remember the phone calls that she made the night before. As for Mo (Chizzy Akudolu), she will be offered Jac's (Rosie Marcel) job and she will take it. However, the workload will be overwhelming for her and will cause tension between her and Mr T (Ben Hull).
'Enigma' stars and 'Holby City' cast
The Internet Movie Database (IMDb) lists the following stars as appearing in "Enigma": Micah Balfour (Leonard 'Lenny' Dujon), Félicité Du Jeu (Francoise Yates), Kaye Wragg (Essie Harrison), Shamir Dawood (Julian Steinberg) and Tiana Benjamin (Alice Dujon). Camilla Arfwedson (Zosia March), Guy Henry (Henrik Hanssen), Alex Walkinshaw (Adrian 'Fletch' Fletcher), Bob Barrett (Sacha Levy), Anderson James (Oliver Valentine) and Hugh Quarshie (Ric Griffin) will also be seen in this episode.
'Holby City' catch up
'The Heart Is a Small Thing'
The episodes before "Enigma" were "The Heart Is a Small Thing," which aired on May 9 and "Project Aurous," which aired on May 16. "The Heart Is a Small Thing" featured Nina's (Ayesha Dharker) arrival on Darwin, which shocked Matteo. Matteo also had to decide whether or not to transfer his difficult patient to St James or treat her at their hospital. Dominic also returned to work. As for Cameron, Bernie planned on bringing her to Holby permanently. This new development forced Morven to examine her feelings for him.
'Project Aurous'
Fran (Carli Norris) arrived on Darwin with a medical condition which put Jac in an awkward position. As for Oliver, he planned a huge surprise for Zosia. He even asked Fletcher to help him think of ideas. Lofty also arrived as an agency nurse on Keller. However, he needs to work on his skills because he's a little bit rusty.
"Holby City" episodes air in the UK on BBC One every Tuesday at 8-9 pm. "Enigma" will air on May 23. "Twist of the Knife," which is the show's 34th episode, will air on May 30.
Watch the 'Holby City' video below from the show's official Facebook (FB) account:
READ MORE:
'Holby City' Series 19 episode 31 spoilers: Cameron returns to Holby in 'The Heart Is a Small Thing' [VIDEOS]
MEET IBT NEWS FROM BELOW CHANNELS