'Guardians of the Galaxy Vol. 3' release date hinted by director James Gunn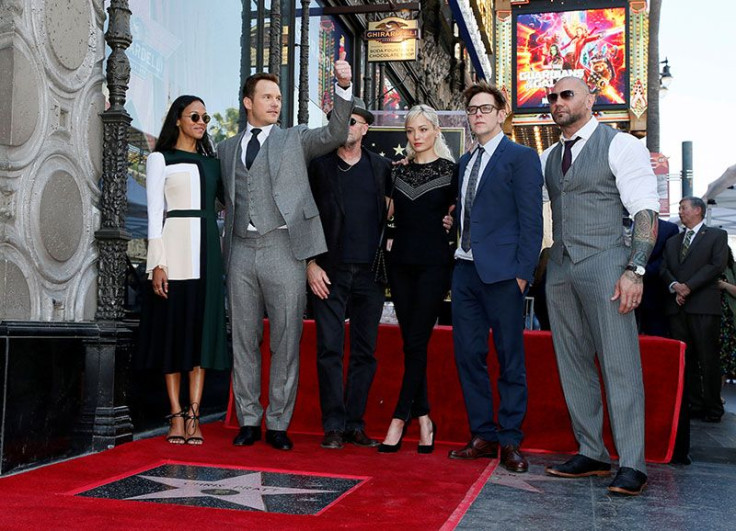 An update on the "Guardians of the Galaxy Vol. 3" release date — or at least, the window of time in which the film may be released — was recently teased by the movie's director, James Gunn. Taking to Facebook, Gunn thanked fans for their support for the "Guardians" franchise and the recent release of its sequel. Recalling when the first "Guardians" film came out, Gunn stated that he would be sticking around for a few more years in order to wrap up "Vol. 3."
"Thank you so much, my Facebook friends, for supporting me over the past two and a half years, and thank you for all the messages letting us know we've keyed into the frequency of your hearts," Gunn wrote on. "I love you all, and I'll continue being here with you over the next three years as we create Vol. 3."
The last bit of Gunn's post gave a hint as to when fans may expect a release for "Vol. 3." As ComicBook points out, the upcoming "Guardians" film may quite possibly see a release date sometime in 2020, especially taking into consideration the timeline of previous "Guardians" movies and their respective release dates.
Previously, Gunn also announced on Facebook that he would be returning to helm the final "Guardians" movie. There, the film director revealed that "Vol. 3" will be set after the events of the upcoming "Avengers: Infinity War" and will conclude the "Guardians" saga within the Marvel Cinematic Universe (MCU). Additionally, Gunn stated that "Vol. 3" will be setting the stage for the future of the MCU, especially after the current iteration of the Avengers seemingly coming to a close.
In other "Guardians" news, actress Zoe Saldana (who stars in the films as Gamora) was said to have a more significant role in "Vol. 3." Gunn shared that he was already in talks with Saldana regarding her character and her importance to the story of "Vol. 3," though just how big a role Gamora will have in the next film is still unknown.
"Vol. 2" is already out in theatres. Besides Saldana as Gamora, the rest of the "Guardians" crew has Chris Pratt as Peter Quill/Star-Lord, Dave Bautista as Drax the Destroyer, Bradley Cooper as Rocket Raccoon and Vin Diesel as Baby Groot. New additions to the film include Kurt Russell as Ego and Pom Klementieff as Mantis, while Karen Gillan and Michael Rooker reprise their roles as Nebula and Yondu, respectively.
MEET IBT NEWS FROM BELOW CHANNELS