Grizzlies come back from 21-point deficit, beat Celtics at home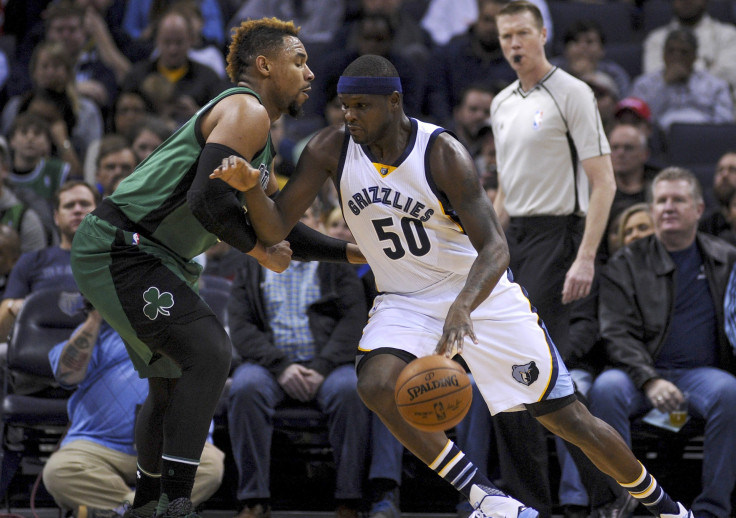 The Memphis Grizzlies were not about to be embarrassed at home by the visiting Boston Celtics on Sunday night's game. The team mounted a major rally in the second half of the game to pull off a stirring 101-98 victory.
The visitors built double-digit leads throughout the first half and had a 21-point advantage early in the third quarter before Zach Randolph led the fight back from the Grizzlies.
The Celtics led 61-40, their biggest in the game, at the 10:04 mark of the third quarter, but Memphis started their run and cut it to 76-68 entering the final quarter. The Grizzlies continued their good defence in the fourth quarter and grabbed the 87-85 lead off a Marc Gasol jumper with 3:48 to go in the game.
The Celtics regained the advantage 92-91 but allowed a Matt Barnes' offensive rebound and put back as Memphis took a 93-92 lead with under a minute to go. The Grizzlies went 8-of-8 from the free throw line in the final seconds and they completed the comeback from a huge deficit to give the Celtics their third straight loss.
Randolph, who came off the bench, led the way for Memphis with a double-double of 25 points and 13 rebounds, while four starters finished in double-figure scoring for the Grizzlies. Gasol also had a double-double of 11 points and 11 rebounds, while Mario Chalmers had 18 points, according to ESPN.
Isaiah Thomas led the Celtics with 35 points on 11-of-18 field goal shooting, including 4-of-8 from the three-point area. Veteran big man Amir Johnson and Avery Bradley added 14 points each for Boston, which has now lost five of their last six games.
The Grizzlies will try to build on their back-to-back wins as they continue a six-game home stand with games against the Houston Rockets, Detroit Pistons, New York Knicks and New Orleans Pelicans in their next four games.
MEET IBT NEWS FROM BELOW CHANNELS