Graphite and graphene market economy gets another player in Elcora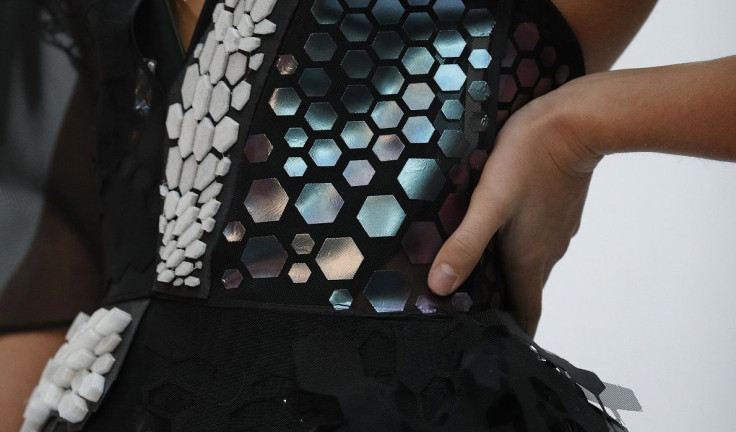 Imagine this: an element that is stronger than steel. It is made of pure, densely packed carbon. It has high conductivity. And it is so fine, it is thinner than human hair. Graphene is said to surpass expectations when it comes to strength and electronic properties.
Said to be "the strongest material ever discovered," it is predicted to change the landscape of various sectors. Its molecule can be extracted from graphite, which bears an estimated three million layers of graphene. Graphite is an essential mineral used in manufacturing and metallurgy practices.
Material of the future
Graphene has better durability compared to steel — 200 times stronger to be precise — and yet it is the thinnest material in the world. Ever since its breakthrough, scientists have found several industrial and commercial uses for graphene, from replacing electrodes in OLED devices to powering Lithium-ion (Li-ion) batteries for electric cars and other devices.
In a study, a team of researchers from Manchester University's National Graphene Institute used membranes of graphene to filter any kind of substance. It was previously thought impassable, even by light gases such as helium and hydrogen. But when graphene is reduced to only the thinnest membrane possible, it was revealed that fluid could pass through it. The thin graphene membranes can remove the colour of whiskey and cognac, turning the drinks as clear as water, without compromising the alcohol content and keeping its smell as well.
According to researcher Yang Su, with the experiment, more opportunities can arise for graphene filters as they can be used in separating molecules from other solvents. They can even find their way in pharmaceutical and chemical industries.
Adding to its properties, graphene is also considered the best conductor of electricity, surpassing the effectiveness of copper. It can be used as a filter and as a coating as well, which can slow the deterioration process in cars and ships if it is mixed with paint. Equipment in sports like cycling, skiing and racing, particularly in Formula One, can also benefit from graphene, with the material being integrated into helmets for enhanced ventilation and sturdiness, and in skis for flexibility and durability.
Meanwhile, another group of scientists included graphene in the production of solar panels, which enabled them to generate electricity in the rain.
Pioneering in graphite and graphene
Leading the foray into the graphene industry is Elcora Advanced Materials (TSXV:ERA) , a company in Bedford, Canada that produces world-class, advanced graphite products. With its mine and plant located in Ragedara, Sri Lanka, Elcora can perform graphite extraction, processing and refining operations using its proprietary techniques. Aside from graphite and graphene, it also produces anode powder that is utilised in Li-ion battery anode.
The company has a dedicated subsidiary for graphene in Canada: Graphene Corp. It is equipped with state-of-the-art technology primarily designed for producing the said material. Elcora creates reliably superior graphene while keeping the costs low, thanks to its dedicated graphene research and development facility.
Attesting to the consistently high quality of Elcora's graphene, the National University of Singapore's Center for Advanced 2D Materials has previously performed tests. The organisation, which has been conducting graphene R&D since 2010, reported that the company's graphene quality is superb — it passed with flying colours in various areas like size consistency, graphene content and average layer count.
Anti-fouling marine coatings
Earlier this year, Elcora started producing anti-fouling marine coatings that are enhanced with graphene, and it is all made possible thanks to the company's EL-2D few-layer graphene powder.
The hydrophobic characteristics of graphene prevent various aquatic creatures such as barnacles and mussels from growing on surfaces that the coatings are applied on, preventing the occurrence of biofouling on ships and other metals and surfaces submerged in water.
Biofouling occurs when marine creatures find their way on ships and decide to gather on the parts of such vessels, usually on hulls. As a result, they tend to slow ships down and impede their mobility. It also increases the speed of deterioration and the possibility of a mechanical malfunction in structures like piers, buoys and jetties. This effect extends to the shipping industry as it will receive some damage, economically speaking.
Such occurrence also presents a threat to the marine environment and the sustentation of biodiversity. If it is not dealt with, the population of these invasive aquatic species will reach the number similar to pests.
There have been controversies surrounding the use of anti-fouling coatings, particularly those that contain a toxic biocide called tributyltin (TBT), because of the possible threat of toxins spreading and damaging the world's oceans. The risk of humans consuming seafood contaminated with the biocide was also raised. Various countries have imposed a ban on the utilisation of TBT because of its effects on shellfish.
To avoid more catastrophic effects on the environment, the Canadian company makes use of its eco-friendly technology when producing graphite.
As most of the anti-fouling coatings carry toxic materials, Elcora is first performing some tests on the coatings in order to scale down these hazardous substances and prevent further damages to the oceans.
The company thinks that the testing process may go on for two months, but it will also conduct more tests with the outcomes of the anti-fouling test as basis. Elcora will utilise some procedures that will be essential in enhancing its products for an edge in the competition.
This progression in Elcora's graphene applications may help the company gain better footing and stand out in the global market as biofouling on structures like ship hulls, navigational instruments, jetty pilings, seawater intake pipes and aquaculture net cages remains a concern. The shipping industry has already spent US $200 billion (AU$259 million) to deal with this problem, and with the help of anti-fouling coatings, the expenses paid may decline.
Elcora has already made an impression on Michael Giordano, Stone Investment Group's vice president of investments, as he has selected the company as one of the standouts in the lithium and graphite industry along with Lomiko Metals, a similar company based in Surrey, Canada. So with the development of its anti-fouling coatings in mind, it can give Elcora an edge not only in the lithium and graphite markets but also in the graphene industry.
Elcora's proprietary techniques show that this is a significant mining player building its foundations. There's no denying that it has its eye on the future, as it leads the graphite and graphene revolution through careful processes, ongoing R&D, and green technology.
The article is from a press releases sent for consideration.
MEET IBT NEWS FROM BELOW CHANNELS